This is the promotional explainer video for the series It's a Rough Life, with Johnny Roughneck. The series launched on October 6th, 2011.
Our friend Kiyash Monsef is working on one of the most unique projects we've seen in a long time. To celebrate the centennial of the New York Public Library, they've created a game called Find the Future. The game is being directed by Jane McGonigal (Kiyash's wife, who you may recognize from The Colbert Report), created with Kiyash, and designed and developed by Playmatics and Natron Baxter Applied Gaming. Check out the trailer Kiyash created for the May 21st event: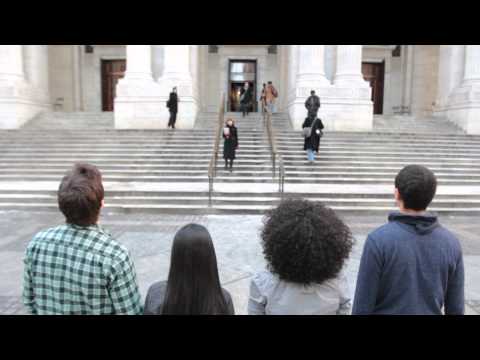 From the website:
Find The Future at NYPL brings visitors to the Library together with players around the world to tap into the creative power of the Library's collections. It is first game in the world in which winning the game means writing a book together – a collection of 100 ways to make history and change the future, inspired by 100 of the most intriguing works of the past. Starting May 21, 2011, visitors to the Stephen A. Schwarzman branch of the NYPL can play the game with their personal smartphones, or on Library computers. Global players will join the game with any computer that has access to the Internet.
Check out the website for more info!