For the third year in a row, TeamJaded and crew joined Pandora at SXSW. As expected, it was a whirlwind. We had a blast capturing live performances at Pandora's live stage, the Discovery Den, as well as by the pool at the Pandora House.
Check out some of our favorites acts.
People Under the Stairs:
Shakey Graves: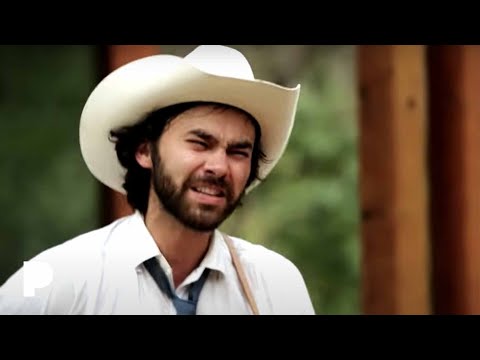 See all the videos on Pandora's YouTube channel.
Hanni El Katib performing at the Pandora Discover Den SXSW 2013. Produced by Pandora in association with Discovery Den coverage. We shot and edited this piece. The final, super wide shot at the end was achieved by Jeremey sprinting from in front of the stage, through the crowd, up the street, and up four levels in a parking garage with 5D Mark III mounted on a redrock follow focus rig.
It was another fabulous year at SXSW! We always have such a great time and this year was no exception.
Dan Ghar, Fhay Arceo, Ben Youngerman, Mike Farley, Peter Stoddard, along with us (Jeremey Lavoi and Abby Berendt Lavoi), and others were among the "dream team" that created these amazing videos.
We at TeamJaded shot everyday and crafted/edited several of the spots. Some of the highlights include Hanni el Khatib, Billy Bragg, Allen Stone, Josh Ritter, Field Report, Hopsin… the list goes on…
Check out one of our favorites, Bowling with Hanni El Khatib: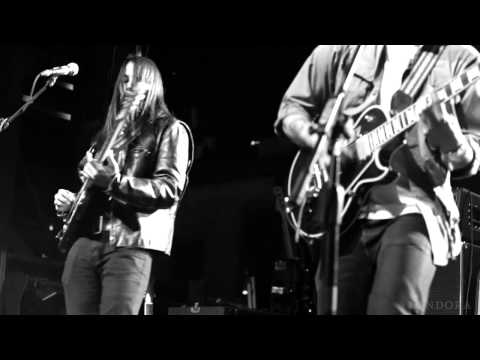 Here are all the spots (but FYI, this link doesn't last forever… so if it's not there anymore, check out Pandora's YouTube)
Recently we were featured on the Crew Tide blog. It's a company focused on exploring…
how independent filmmakers help brands tell their stories and reach new audiences for a fraction of the cost.
We met Crew Tide's founder, Anna Callahan at SXSW. She asked us if she could do a short interview with us because our body of work falls so squarely within what she is doing. A couple of days later we did a phone interview. Now it's up. Check it out.
Excerpt:
Jeremey Lavoi and Abby Berendt run Jaded Multimedia, a production company in San Francisco.  Most of their work is short-form non-fiction branded content.  They work with about a dozen freelancers so that when they have too much work, they know they can handle it — that's a good problem to have…
There's even a little Rough Life shout out. (Stay tuned, the second season premiere is approaching.)
In other JADED news, we have just come off of a ROLLER COASTER. After we got back from Austin/ Baton Rouge for the SXSW/ Pandora/ Rough Life extravaganza, we jumped right into the San Francisco International Film Festival. If you've been following the blog, then you've seen some of those pieces. We're looking forward to a post-fest meeting with the great San Francisco Film Society staff next week. The fest was fun, but right after we set-up the production schedule with the Film Society, Jeremey was booked as a Producer/ Shooter on Discovery Health's, Addicted. He was immediatly shipped out to parts unknown and embedded with a drug addict 24/7 for almost two weeks. Craziness ensued. We'd love to talk more about it, but unfortunatley we cannot. Suffice it to say, it was quite an experience. He got back just in time to for the final few days of SFIFF (and more importantly the Filmmakers Lounge on Fillmore). More to come.
For Tuesdays with Friends we give you @DecodingDeepak. Produced and shot by Mark Rinehart, edited by Julian Robinson, and staring/ produced by Gotham Chopra, we were able to see the World Premiere at SXSW this year. It's a fabulous film (and we're not just saying that because we we're friends with these guys… and that Abby used to promote Deepak's books at HarperOne). It's truly an in-depth look at one of the world's most admired and respected spiritual leaders. It takes the viewer on an enlightening and humorous journey with the both of the Chopras. If you get a chance to see it, we highly recommend you take advantage.
Check out the website for Decoding Deepak for more info.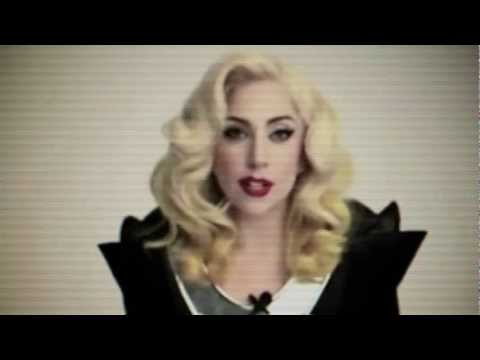 Journalist and filmmaker Gotham Chopra spends a year traveling the world decoding his father Deepak Chopra, resolving the spiritual icon he is to the world vs. the real man known to his family. What starts as an intimate biopic becomes a deeper plunge into the meaning of identity itself.

Filmmaker and journalist Gotham Chopra embarks on a year long roadtrip with his father Deepak Chopra in an attempt to resolve the spiritual icon he is to the world vs. the real man known to his family. From devoted disciples that range from Lady Gaga to lost souls searching for themselves in the red rock deserts of Sedona, Gotham begins to paint a raw portrait of his dad that only a son can. The film travels across the planet chronicling colorful Deepak activities – from a traditional monk ordainment in Thailand to a literal decoding of ancient family registers in rural India. On the homefront, Gotham also takes a closer look at the expansive spiritual empire his father has built over his 25 year career that initially was conceived out of Deepak's own deep personal and spiritual dissatisfaction, and a decidedly non-spiritual (and boozy) origin.

Ultimately what emerges is a picture of a Deepak that while reminiscent of other popularized Indian gurus, is more dad than demigod. Full of flaws, foils, intelligence, and irreverence, the decoded Deepak uncovered by his son's honest scrutiny of him is a symbol of a world searching for answers in the most unlikely places and a deeper plunge into the meaning of identity itself.
Check out this talk we worked on a couple of weeks ago for Pandora. It features Geisha J. Williams, Executive Vice President, Electric Operations at PG&E. She was interviewed for the Women in Business series. This job was interesting for us because it came together rather quickly. We found out about it less than an hour before the talk was scheduled to start at Pandora HQ in Oakland. If that wasn't challenge enough, we were still on the road post-SXSW. In fact, we were in Louisiana literally packing our car to head back to San Francisco.
The circumstance really put to the test our claim that we as a company can spring into action anywhere, anytime, and get it done for our clients. We made some calls and Ben Youngerman sprang into action. He swooped in to Pandora literally minutes before the talk started. He then proceeded to knock out a two camera shoot solo, saving the day for all.
We got back to San Fran a few days later and picked up the drive. Then Jeremey cut the piece for our friends on the WIB team. Another good project in the can.
We are keeping busy right now. Our time since SXSW has been ACTION PACKED. We filmed another performance at Pandora with our "best friend" K. Flay. Hopefully that will be up soon. We're also working with the San Francisco International Film Festival to produce daily "scoop" coverage at the fest.  Production for that starts today. Through StoreFront Political Media, we worked on a :30 sec spot for Phil Ting's campaign for California Assembly. And, and, and… Rough Life is in the que. Season 2 starts soon.
Follow us on Twitter: @teamjaded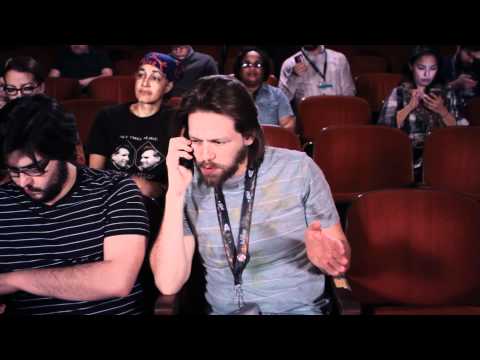 SXSW is finally getting the 2012 film bumpers up on the web. This is the first and one of our favorites. Now enjoy it like we did, preferably with a margarita (kicked back in the Alamo Drafthouse).
Check out the videos we worked on with our friends at Pandora at SXSW 2012.
We've got a to give a big thanks to our friends on the Pandora side who brought us in for this project. Thanks to Dan Gahr, Fhay Arceo, and Victoria Sevilla. It was a pleasure working with them as usual. It was also great working with the rest of the production and post teams, including our friends Ben Youngerman, Peter Stoddard, and Tim Palmer.
We had a great time at SXSW, especially producing these branded documentaries at the Pandora Discovery Den. Notable occurrences, Jeremey got sick with the flu during the first day of production.  Then Abby came in strong with her DP skills on day two to pick up where he left off. She knocked out two solid shoot days like a champ. Then we camped out in Baton Rouge at Jeremey's Mom's house so he could rest up, and so we could edit four of the spots. Those spots included the two K. Flay videos, Capital Cities, and the Dunwells. Now we're back on the road headed for SF.
Good times.
This will be our last SXSW 2012 post unless the post the film bumpers… and if you don't count our road trip home pics. Those are happening as soon as we wrap up these Pandora edits and head back to the Bay. In the meantime, here's our last random pics!
Civic in the hubcap of a semi.
Rough Life Party flyers!
Post jumpin jammerz party/ rolled film screening. Jeremey on Shannon's bike.
The badge line. …3 hours long.
Totally worth it though, 3 bags for the platinum badge holders!
Film awards preparty.
Ben with a Canon C300.
The line to see Dollhouse.
Rolled screening.
Morning run.