We're not traditionally longboard fans, but this video is pretty rad.
Skateboarding, Fire, Cop Cars, Post-Apocolyptic, RED Scarlet… what more do you want?
This film was directed by Jarred Land and features Matt Bennett on board. Gnartifact posted it on facebook and we just had to share it on TeamJADED. All the info and a download link are here.
I miss skate trips. This documentary series makes me want to hit the road.
Riding the Long White Cloud was a bicycle skate trip  [through New Zealand]. It was shot and edited by the Vancouver based FriendlyFire productions.
It features pro skaters Cairo Foster, Chris Haslam, Silas Baster Neal, Kenny Anderson, Keegan Sauder, Rick McCrank, and John Rattray.
Travel and skate.
File this under better late than never. Believe me, I've wanted to get this out there since the day after. Fortunately for us JADED had a really good year… unfortunately, that meant I couldn't edit this until now. Happy late birthday Johnny!
Credits:
Tyler Moore killed it on the A1 with the death lens while I made my first attempt at shooting skating and verite documentary with the 7D.
Music:
"scriggle full"
rev music- hip hop
royalty free music
proilific arts inc.
"do the kangaroo"
juanitos
soul africa
jamendo.com
"gotta fight by tg"
cartel
tha throwback
jamendo.com
"tons of paper by the crime lords"
cartel
the lost tracks
jamendo.com
"suckas"
alexberoza
ccmixter.org
Roughneck Cal Train Tour 2010
Jeremey "…but I'm shooting Johnny."
Shane Andrews "That's your problem."
Roughneck Cal Train Tour 2010
Jeremey "…but I'm shooting Johnny."Shane Andrews "That's your problem."
CREDITS
Producers/ Filmers
Jeremey Lavoi
Abby Berendt Lavoi
Filmers
Tyler Moore
Shane Andrews
Editor
Jeremey Lavoi
MUSIC
Leftside by Leftside
Cartel
The Lost Tracks
jamendo.com
Inspektah Deck R.E.C. room
TromaBeats
TromaBeats RMX
jamendo.com
Latin Fever
Juanitos
Best of Juanitos
jamendo.com
Atomic Battery
Scomber ft. Alex Beroza, Forensic, HiStakes, and Snowflake
ccmixter.org
We produced this video for the Roughneck Online Catalog and 'Zine a few months ago. It's been on lock down ever since… So we thought it was time for it to see the world.
If you've been paying attention to our site you might have already seen it in the portfolio section. If not, then enjoy. Atlas is an excellent skate shop serving San Mateo and the greater Bay Area. We're proud of this video. 2 hour shoot, one day edit. Shot with one Canon XH-A1, one man band style. …Particularly proud of my steady camera skills following Mike Manidis down that tiny stairway.
If you're down on the peninsula check Atlas out:
209 2nd Ave.
San Mateo, CA 94401
650.401.7110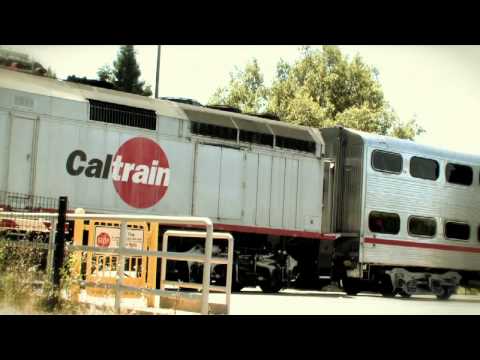 Enjoy the footage from Johnny Roughneck's 1st Annual CalTrain Tour. For more information head to RNCKSF.com, or check out Christian Ericksen's blog Stick It.
This video is one of our traditional Roughneck coverage edits. We're also working on a reality show about Johnny's life, called… It's a Rough Life. We were documenting CalTrain Tour for that as well, so stay tuned for more from the day.
On that note, our favorite exchange of the day:
Jeremey "…but I'm shooting Johnny."
Shane Andrews "That's your problem."
CREDITS
Producers/ Filmers
Jeremey Lavoi
Abby Berendt Lavoi
Filmers
Tyler Moore
Shane Andrews
Editor
Jeremey Lavoi
MUSIC
Leftside by Leftside
Cartel
The Lost Tracks
jamendo.com
Inspektah Deck R.E.C. room
TromaBeats
TromaBeats RMX
jamendo.com
Latin Fever
Juanitos
Best of Juanitos
jamendo.com
Atomic Battery
Scomber ft. Alex Beroza, Forensic, HiStakes, and Snowflake
ccmixter.org
(EDIT 6/8/10: People have had trouble with the Vimeo embed. I cut the bit rate of it in half. So please let me know if you had problems and if they are now fixed because I want to get to the bottom of it. I also uploaded the video to youtube and embedded that as well.)
Produced for ESPN.com Shot by Jeremey Lavoi & Abby Berendt Lavoi Edited by Jeremey Lavoi