It's Monday inspiration with Busenitz. This video has been getting Jeremey hyped (and making him want to skate). Even if you don't like skating, enjoy the steez and the SF scenery. This is how it's done.
Finally, BART Tour 2011 is kicking off in this episode… but not without a few hiccups. Like all the episodes of Rough Life, this one was a blast to film. When we showed up at Lower Haighters to shoot the BART Tour pre-party, there was hardly anybody around and we were wondering if BART Tour was happening this year. We headed to get coffee with Johnny and Tyler, and when we got back to the shop some of the RNCK Street Team and Team Riders were skating the intersection and we knew it was going to be a good day. Enjoy the episode.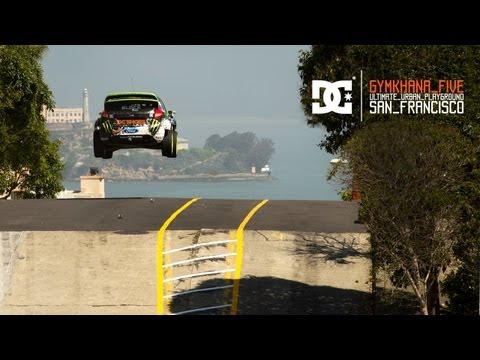 Sent via our friend Whit Scott, this should spice up your Tuesday morning.
DC and Ken Block present Gymkhana FIVE: Ultimate Urban Playground; San Francisco.

Shot on the actual streets of San Francisco, California, GYM5 features a focus on fast, raw and precise driving action. Filmed over four days, director Ben Conrad and his team are back to work on their second Gymkhana production and delivered the entire city of San Francisco as Ken Block's personal gymkhana playground. DC Shoes also provided fellow DC athlete and longtime Ken Block friend, Travis Pastrana, to make a cameo appearance on his dirtbike, and S.F. resident Jake Phelps of Thrasher Magazine fame also makes a cameo as Block hoons S.F. in his most incredible Gymkhana yet.

For more information check us out at http://www.dcshoes.com/auto
A couple of weekends ago we took part in the 48 Hour Film Festival. Go see it tonight!
(…Sorry, you probably can't watch that video because it's locked until at least after the premiere tonight and tomorrow 6/19/12-6/20/12. wah wah… Go see it!) We're not sure how we got talked into the fest, but it had something to do with a few closing night drinks at the wrap party for the San Francisco International Film Festival. That night Ben Zweig, Ben Youngerman, Miranda Jones and TeamJADED made a pact to make a 48 Hour Film. In the run up to the film race Krissy Bailey and Jane Riccobono joined the crew along with a few others who volunteered to actually be in the thing, David Rojas and Jane Wood (apologies to those who acted and got cut out).
The weekend of the fest was filled with great ideas, lot's of fun, a farmers market (among other locations), and VERY little sleep, but we did it. We made a film. Our catagory was drama, and we knocked it out, turned it in on time, and closed the weekend with dinner and drinks in the Tenderloin. Our film, Always There plays tonight and tomorrow at the Lumiere in San Francisco at California @ Polk. You can check it out during the 6:45 block, or the 9:15 block. Please do.
A spotlight on San Francisco's Photobooth, via the folks at Cool Hunting.
We took a trip to the Mission District in San Francisco, California to talk to Michael Shindler, co-founder of Photobooth. Photobooth serves as both a retail space for classic camera gear, a gallery and most interesting a tintype portrait studio. We talked to Michael about the ins and outs of the tintype process, and the old school methods used to create the stunning portraits.
We are doing lots of scheming. It's that time of year when planning is important, but that doesn't mean we haven't been keeping busy as well. We were at Pandora last week shooting a talk for their Women in Business series.
The talk was with Lisa Kavanaugh, the Chief Product and Technology Officer at Ask.com.
We aslo hit up the 11th Annual Final Cut Users Supermeet. We showed up early and screened our It's a Rough Life promo in their open screen theater.
You'll recognize Johnny saluting the crowd in the vendor area. We then checked out all the new gear, and got a close look at Canon's new C300. Drool. Unfortunately we did not make it to the presentation stage, instead opting for dinner in Dogpatch. We totally planned to go back… just didn't happen. Word on the 'net is that the highlights included CS6 and a change in name for the User Group.
This is the obligatory, us jumping on the band wagon of posting the shit people say meme just about at the time when the thought of seeing another one makes us what to claw our eyes out. But this new one's about SF! That's our city! Check it out, via Annie Sloan: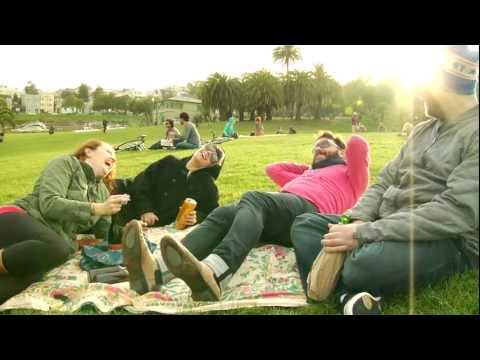 There's been lot's of controversy on Youtube and Reddit about the legitmacy of this one. Lot's of talk about "real" born and raised San Franciscans vs. Tranplanted Hipsters in the Mish. We're a little closer to the latter, and thus we thought this one was pretty funny. The missing Burning Man section was hilarious. But just to even it out, this video was posted on Reddit by "hokeydokey" as an example of what real SF locals would say.
Pretty Classic.
Circa Combat Unit released a Roughneck Hardware version of the Ramondetta Pro Model shoe for Roughneck's 13th Anniversary. We caught up with Johnny Roughneck at the shoe release party on August 13th at DLX skate shop in San Francisco and got him to the show off the shoe for us.
Produced and Shot by Abby Berendt Lavoi and Jeremey Lavoi with a Canon 7D using a 35mm Zeiss f2.0 and a Canon "plastic fantastic" 50mm f1.8.
Edit and Finished by Jeremey Lavoi.
Roughneck celebrated its 13 year anniversary with a Circa Combat, Peter Ramondetta + Roughneck shoe release at DLX skate shop in San Francisco. Congrats to Johnny. The evidence is above.
"The Redford Center's November 2010 Art of Activism program featured Newark, New Jersey Mayor, and star of the Emmy-nominated TV show Brick City, Cory Booker. One of four shorts from his interview with Executive Director Lee Bycel, Cory discusses how manifesting love is critical to change."
Please visit the Redford Center for more information and video from this event.