Hanni El Katib performing at the Pandora Discover Den SXSW 2013. Produced by Pandora in association with Discovery Den coverage. We shot and edited this piece. The final, super wide shot at the end was achieved by Jeremey sprinting from in front of the stage, through the crowd, up the street, and up four levels in a parking garage with 5D Mark III mounted on a redrock follow focus rig.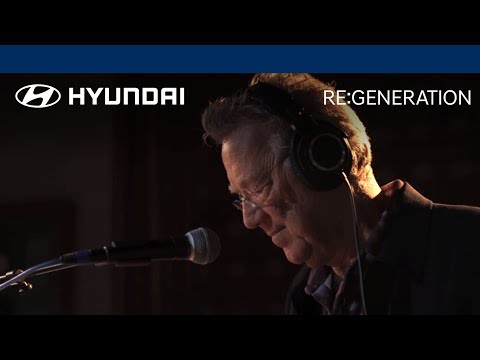 FIVE DJs TURN THE TABLES ON THE HISTORY OF MUSIC

Follow DJ Premier, Mark Ronson, Skrillex, Pretty Lights and The Crystal Method as they remix, recreate and re-imagine five traditional styles of music. From the classical perfection of the Berklee Symphony Orchestra to the bayou jams of New Orleans jazz, our five distinctive DJs collaborate with some of today's biggest musicians to discover how our musical past is influencing the future.
Apart from the content, RE:GENERATION is interesting because it is a feature length branded documentary:
Commissioned by Hyundai as the official vehicle partner of the GRAMMY®s, the film follows five electronic DJs/producers as they turn the tables on the history of music.
One of the more difficult aspects of documentary filmmaking is coming up with the budget. Generally that involves lots of writing letters for grants, begging family members, creating Kickstarter campaigns, or our favorite "knowing rich people". Documentary filmmakers are frequently strapped for cash. Branded documentaries in the short-form have presented many filmmakers with the opportunity to make a living in marketing while hopefully helping them build the cash reserves to create feature length work (or at least get it started). There have not been that many features in the branded documentary catagory though.
The concept is intriguing for several reason. It certainly blurs the line between content and marketing. That is a trend that has excelerated in the last few years. It also creates and opportunity for great stories to be told using the best documentary techniques that corporate money can buy. Theoretically, everyone benefits. By everyone we mean the filmmakers, the brands with their names attached, and the audience that gets compelling content. Is there a drawback?
We haven't seen RE:GENERATION although it was an official selection of SXSW 2012, where we were also in attendance. We'd like to, it looks like a great film. We also produce a lot of branded content, and thus are supportive of the idea be it short or long form. We think documentaries can be incredibly effective tools of messaging that lend themselves to marketing. Activists have been using them that way for years. We are betting that branded docs are here to stay.
However, another important form of documentary filmmaking is investigative journalism. If more and more documentary filmmakers move to the branded sponsorship model, will there be less opportunity for journalism in documentary?
What do you think?
As for RE:GENERATION, you can watch it on Hulu for free. So check it out (we will). This is what the future looks like.
Follow us on twitter @teamajded.