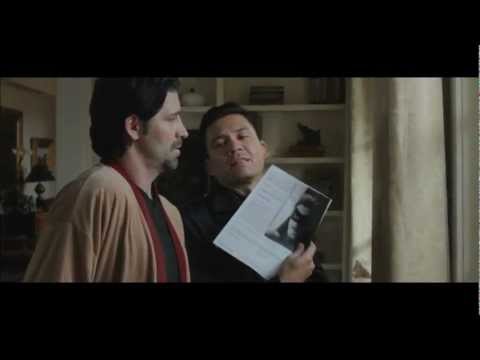 How's this for Monday Inspiration? Watch the Batman Maybe spoof vid. Love the costumes, and the facial expressions are amazing.
Directed by Kang woon jin

Designed by Lee ha lim

Crafted by Kim yong duk

—————————————

To proceed bARCODE BAND project, we worked together to unfold our ideas and WOONJIN
KANG took charge of sounds and filming, YOUGDUK KIM designed structure of Music
box, HALIM LEE designed instrument graphics on the box.

—————————————————
The "barcode band performance" video is included in my video list.
Since we did our normal Thursday update on Tuesday, here's a typical Monday blog. Wait, what? Is it Friday yet??
Loving the characters created by Rouliko.
There's something quite poetic behind this one below. A little sad… but beautiful too. I'd love to know the story behind it. From Nicolas Lefaucheux.
A couple of weekends ago we took part in the 48 Hour Film Festival. Go see it tonight!
(…Sorry, you probably can't watch that video because it's locked until at least after the premiere tonight and tomorrow 6/19/12-6/20/12. wah wah… Go see it!) We're not sure how we got talked into the fest, but it had something to do with a few closing night drinks at the wrap party for the San Francisco International Film Festival. That night Ben Zweig, Ben Youngerman, Miranda Jones and TeamJADED made a pact to make a 48 Hour Film. In the run up to the film race Krissy Bailey and Jane Riccobono joined the crew along with a few others who volunteered to actually be in the thing, David Rojas and Jane Wood (apologies to those who acted and got cut out).
The weekend of the fest was filled with great ideas, lot's of fun, a farmers market (among other locations), and VERY little sleep, but we did it. We made a film. Our catagory was drama, and we knocked it out, turned it in on time, and closed the weekend with dinner and drinks in the Tenderloin. Our film, Always There plays tonight and tomorrow at the Lumiere in San Francisco at California @ Polk. You can check it out during the 6:45 block, or the 9:15 block. Please do.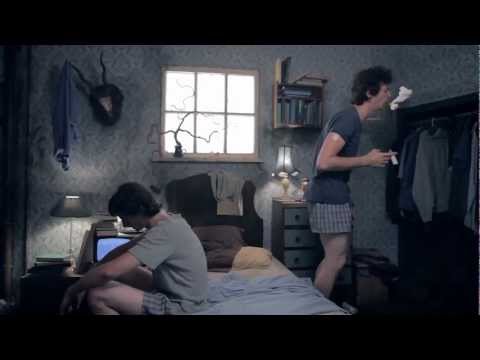 Pretty cool stop motion we snagged from Laughing Squid for a day-late Monday Inspiration. Maybe you need inspiration on Tuesdays. Give us break we were in NYC all weekend.
The band is Goyte, the song is Easy Way Out. More info:
From the album Making Mirrors
Buy Making Mirrors here http://www.smarturl.it/gotye
http://www.gotye.com/
http://www.facebook.com/gotye/
http://www.twitter.com/gotye/
We are doing lots of scheming. It's that time of year when planning is important, but that doesn't mean we haven't been keeping busy as well. We were at Pandora last week shooting a talk for their Women in Business series.
The talk was with Lisa Kavanaugh, the Chief Product and Technology Officer at Ask.com.
We aslo hit up the 11th Annual Final Cut Users Supermeet. We showed up early and screened our It's a Rough Life promo in their open screen theater.
You'll recognize Johnny saluting the crowd in the vendor area. We then checked out all the new gear, and got a close look at Canon's new C300. Drool. Unfortunately we did not make it to the presentation stage, instead opting for dinner in Dogpatch. We totally planned to go back… just didn't happen. Word on the 'net is that the highlights included CS6 and a change in name for the User Group.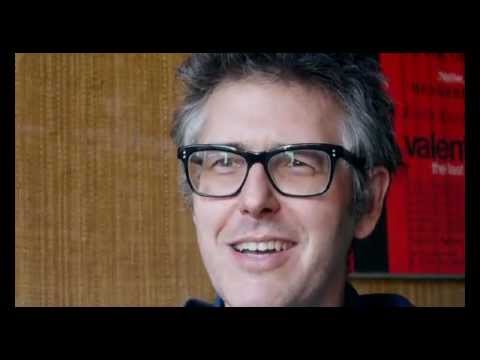 We found this gem on Reddit the other day. It's a clip of Ira Glass, from of This American Life commenting on the unforgiving nature of producing films via his experience with Sleepwalk with Me. Enjoy.
We just thought this was fun. More from the creator, Chloe Nicolay.
We are almost certainly drinking hot chocolate and reading comic books right now.