It's DocDay Wednesday and we have the story of a TV journalist who lost it all. Here's his story of going from a high-paying job to sleeping on a bench.
Ed Mitchell is a former Reuters, BBC and ITN TV journalist who filed for bankruptcy and lost everything in 2007. Making the News reflects on a period of life when Ed was homeless, living on Brighton's seafront.
We saw Wreck it Ralph over the holiday, and it was awesome. You should see it.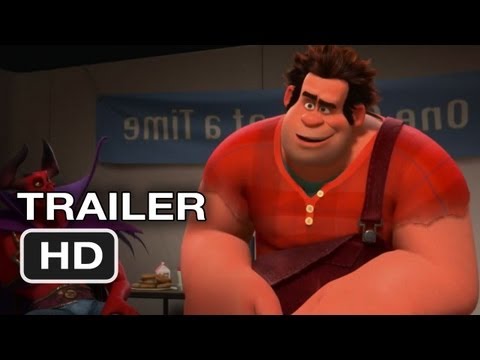 And while you're at it, check out this talk we filmed with Director Rich Moore @ Google.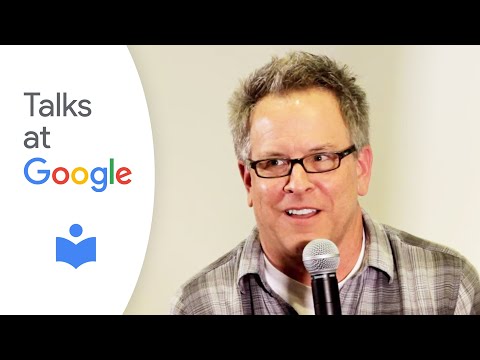 Click that image to head to a series of videos we edited for our friends at Pandora. This round of Pandora Presents features Theophilus London in Chicago. Another great Pandora project.
That's a screen grab from Monday nights workshop performance of Miranda Ferriss-Jones' Precipice at TRI Studios. Miranda and her soon to be husband Ben Youngerman are great friends and frequent collaborators of ours. We were honored to be a part of the first workshop of Miranda's amazing musical theater extravaganza. We can't wait until the next one. (Also congrats you two! They're getting married in about a week.) Look out for video clips from Monday night soonish from Panhandle Productions.
In other TeamJADED news, we are SLAMMED. My mom likes to call the way we work "feast or famine" and right now we are in feast mode. Or maybe a more accurate way to put it would be drowning on fat slices of extra cheese and pineapple pizza that clients are throwing at our mouths. I mean pizza is delicious… and the pineapple is good on everything… but I digress.
Pretty soon the first non-pilot Documos will go live. Documos is a new project we've launched under the JADED umbrella. It's a brand dedicated specifically to producing documentary promos. We've been working a lot in the "short branded doc" for web catagory in the last few years. We love doing it. So we thought hey, let's start a company dedicated to just that. Viola: Documos. Check it out. (I think this counts as a soft launch). Here's one we produced with our buddy Thomas Knoll. Watch it and then go vote for his panel at SXSW.
We've also partnered with the folks at MediaOne on a variety of projects. Right now we're working with them to cover Talks@Google. Look out for some of those videos coming soon. We've shot talks with D&D author/ legend RA Salvatore (There is a new Drizzt book out!) and also Battlestar Galactica writer Jane Espenson, who was at Google promoting her excellent web series Husbands.
It's political season, and we've been working on political ads with our friends at StoreFront and IB5k. Some of those should be public soonish.
Jeremey has also been filling in for our friend Glenn and shooting talks at Pivotal Labs while Glenn enjoys his annual August vacation.
We've also been working on some behind the scenes edits for our friends over at Pandora, including a performance/ interview of Amanda Palmer for their Backstage@Pandora series. We'll post that when it's up.
And Rough Life! Are you watching it? You should be. Here's the new one in case you missed it for some reason.
Flash Tetris

Play The Scary Maze Game at Fugly.com
That's what our workload is like right now. So apologies for the slow updates to the blog. We're juggling about nineteen different video projects including work for several of our favorite clients as well as Rough Life and our first Documo specific contract. It's awesome, but hectic. Stay tuned.
We are on the road to Colorado by way of Salt Lake City for 4th of July. In fact, we are in SLC right now shooting a video for a new project of ours. Sorry we can't get more specific than that right now. In the meantime, check out these two projects we just worked on for Pandora. Above is a series of spots we edited of Alabama's own Yelawolf, playing Jeep/ Pandora Presents Atlanta. Below is an interview with New Orlean's Theresa Andersson. We mentioned it a week or so ago. Now it's up!
In other recent JADED news, Jeremey has been working more as a Producer/ Shooter on Discovery Health's Addicted. We color-corrected a documentary for PBS called RARE. We've also done jobs with our friends at Portal A and Panhandle Productions in the last couple of weeks… and it seems like a blur, but Jeremey was in Portland on Thursday and Friday with our friend Dan (and Ben) shooting an interview with Nickelback for the Pandora Legends and Icons series. Turns out they are super nice, and that's all we've got to say about that.
Check out this talk we worked on a couple of weeks ago for Pandora. It features Geisha J. Williams, Executive Vice President, Electric Operations at PG&E. She was interviewed for the Women in Business series. This job was interesting for us because it came together rather quickly. We found out about it less than an hour before the talk was scheduled to start at Pandora HQ in Oakland. If that wasn't challenge enough, we were still on the road post-SXSW. In fact, we were in Louisiana literally packing our car to head back to San Francisco.
The circumstance really put to the test our claim that we as a company can spring into action anywhere, anytime, and get it done for our clients. We made some calls and Ben Youngerman sprang into action. He swooped in to Pandora literally minutes before the talk started. He then proceeded to knock out a two camera shoot solo, saving the day for all.
We got back to San Fran a few days later and picked up the drive. Then Jeremey cut the piece for our friends on the WIB team. Another good project in the can.
We are keeping busy right now. Our time since SXSW has been ACTION PACKED. We filmed another performance at Pandora with our "best friend" K. Flay. Hopefully that will be up soon. We're also working with the San Francisco International Film Festival to produce daily "scoop" coverage at the fest.  Production for that starts today. Through StoreFront Political Media, we worked on a :30 sec spot for Phil Ting's campaign for California Assembly. And, and, and… Rough Life is in the que. Season 2 starts soon.
Follow us on Twitter: @teamjaded
It's Wednesday morning at JADED HQ and we are spending another day knee deep in sending emails. Yep that's right, we decided to forgo video production for a few days so that we can work on our carpal tunnel syndrome. Marketing here we come.
If you haven't heard, and you probably haven't because we haven't exactly been blasting it, we are throwing a party for It's a Rough Life at SXSW 2012. It's going to be the most epic happy hour for a web series that's ever been thrown. Be there. March 12 at the Yellow Jacket Social Club, ATX. It'll go from 4-8pm. Mr. Roughneck is spinning records. And best of all we will be premiering a new episode, the first of Season 2! Consider this the soft reveal of the party and expect a bigger and better one soon.
Now all we have to do is cut the thing… and oh wait, get sponsors for the party.
We've spent the last week putting together the most amazingly professional sponsor package. We've spent the last two days emailing it out to all the brands we think would be a perfect fit.  Check back in to find out how all of that goes. In the meantime we need more sponsors. Is that you? Is that your company? We need a beer brand, a liquor brand, and a big brand to help us rent out the venue and pick up some of the travel costs. Come on, who doesn't want to be a part of the It's a Rough Life Happy Hour, Season 2 Premiere @ SXSW 2012?
Check out this series of videos we cut for Pandora over the Thanksgiving holiday. It's four spots of New York based comedian Mark Normand telling jokes about the joys of office work and how to get out of it. The videos were produced by Pandora for a branded content campaign with jetBlue.
In other JADED news, we're going to be finishing up the rough cut of Rolled in the next two days. Whit is planning to send a version of it off to SXSW on Friday. Cross your fingers.
The season finale of It's a Rough Life goes live tomorrow. It's one of our favorites, and involves somebody getting inked. You won't want to miss it. It's also got a special :30 second "next on" teasing the new season that starts with the epic 2011 BART Tour. The new season starts early 2012. In the meantime, we'll be working on getting our pitch together.
On Wednesdays we like to give updates about what we're doing. Click the image above to check out a series of videos we edited for Pandora and their Truvia, Moms Who Rock campaign with Tori Amos.
In other JADED news, we just got back from Thanksgiving in Louisiana where we hung with family and ate way too much awesome food. Now we're deep in two more Pandora projects, plus a job with Institute for the Future. We're also still working on Rolled, It's a Rough Life, and we've got proposals in for a a couple more projects (more on that later). Looks like it's going to be a busy holiday season.