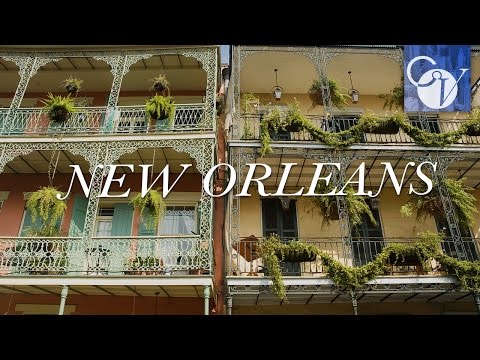 We produced this video for Discovery Digital's new Seeker Network.
Seeker Stories takes a deep look at some of the world's most unique individuals, places, and cultures. These short documentaries set out to expand our perspective and transform our understanding of the world.

VIDEO DESCRIPTION:
NOLA, Nawlins, The Big Easy. Whatever the nickname, the city of New Orleans has something magical to it. A melting pot of cultures and traditions that blend so effortlessly, it's hard not to fall in love with the people, music and food.

"New Orleans makes it possible to go to Europe without ever leaving the United States." – Franklin D. Roosevelt
We had a TON of fun making this video. We also had some challenges. Time and budget were limited. We wanted to make a non-Mardi Gras centric piece and we were filming during Mardi Gras. And New Orleans happened to be undergoing an incredible cold snap at the time, we're talking humid in the low 30′s. We made it all work, and used the project as a chance to explore the City with our two Sony A7s cameras, and a couple of Blackmagic Pocket Cinema Cameras. It was a great way to slow down and really take notice of elements of the city that are truly unique like the colorful shotgun homes.
We'll write more about working with that combination of cameras in a later post. This was our first big project where no Canon cameras were employed, so that's a bit of a milestone for JADED.
We'd also like to officially announce on the blog, by way of this video that JADED is now operational in San Francisco and New Orleans. We will be making strides over the next few months to set up a functioning New Orleans branch of the company.  We will still be working out of San Francisco as well and servicing our wonderful clients there. Exciting times to come!
Abby and I saw a spellbinding movie this weekend called Beasts of the Southern Wild. (@beaststhemovie) We highly recomend going to see it. That's why I'm posting the trailer today for our Monday inspiration. It's the story of a little girl named Hushpuppy who lives deep in the Louisiana bayou with her father in place called the Bathtub. Go see it, and not just cause it's set in my homeland of Louisiana. The move is riveting, and full of magical realism, which I love. This is what Ebert said about it:
This movie is a fantasy in many ways, but the authenticity and directness of the untrained actors make it effortlessly convincing.

Sometimes miraculous films come into being, made by people you've never heard of, starring unknown faces, blindsiding you with creative genius. "Beasts of the Southern Wild" is one of the year's best films.
There is a great podcast interview with the filmmakers here. And you can read more about the film here. Or just go see it. Hopefully it's playing near you.
We are on the road to Colorado by way of Salt Lake City for 4th of July. In fact, we are in SLC right now shooting a video for a new project of ours. Sorry we can't get more specific than that right now. In the meantime, check out these two projects we just worked on for Pandora. Above is a series of spots we edited of Alabama's own Yelawolf, playing Jeep/ Pandora Presents Atlanta. Below is an interview with New Orlean's Theresa Andersson. We mentioned it a week or so ago. Now it's up!
In other recent JADED news, Jeremey has been working more as a Producer/ Shooter on Discovery Health's Addicted. We color-corrected a documentary for PBS called RARE. We've also done jobs with our friends at Portal A and Panhandle Productions in the last couple of weeks… and it seems like a blur, but Jeremey was in Portland on Thursday and Friday with our friend Dan (and Ben) shooting an interview with Nickelback for the Pandora Legends and Icons series. Turns out they are super nice, and that's all we've got to say about that.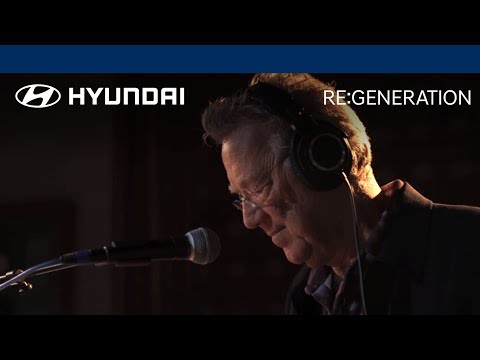 FIVE DJs TURN THE TABLES ON THE HISTORY OF MUSIC

Follow DJ Premier, Mark Ronson, Skrillex, Pretty Lights and The Crystal Method as they remix, recreate and re-imagine five traditional styles of music. From the classical perfection of the Berklee Symphony Orchestra to the bayou jams of New Orleans jazz, our five distinctive DJs collaborate with some of today's biggest musicians to discover how our musical past is influencing the future.
Apart from the content, RE:GENERATION is interesting because it is a feature length branded documentary:
Commissioned by Hyundai as the official vehicle partner of the GRAMMY®s, the film follows five electronic DJs/producers as they turn the tables on the history of music.
One of the more difficult aspects of documentary filmmaking is coming up with the budget. Generally that involves lots of writing letters for grants, begging family members, creating Kickstarter campaigns, or our favorite "knowing rich people". Documentary filmmakers are frequently strapped for cash. Branded documentaries in the short-form have presented many filmmakers with the opportunity to make a living in marketing while hopefully helping them build the cash reserves to create feature length work (or at least get it started). There have not been that many features in the branded documentary catagory though.
The concept is intriguing for several reason. It certainly blurs the line between content and marketing. That is a trend that has excelerated in the last few years. It also creates and opportunity for great stories to be told using the best documentary techniques that corporate money can buy. Theoretically, everyone benefits. By everyone we mean the filmmakers, the brands with their names attached, and the audience that gets compelling content. Is there a drawback?
We haven't seen RE:GENERATION although it was an official selection of SXSW 2012, where we were also in attendance. We'd like to, it looks like a great film. We also produce a lot of branded content, and thus are supportive of the idea be it short or long form. We think documentaries can be incredibly effective tools of messaging that lend themselves to marketing. Activists have been using them that way for years. We are betting that branded docs are here to stay.
However, another important form of documentary filmmaking is investigative journalism. If more and more documentary filmmakers move to the branded sponsorship model, will there be less opportunity for journalism in documentary?
What do you think?
As for RE:GENERATION, you can watch it on Hulu for free. So check it out (we will). This is what the future looks like.
Follow us on twitter @teamajded.
That's a video from our New Orleans homies Kindest Lines. Jeremey's friend and old SF roommate Justin Vial is on the keys and New Orleans skate ambassador Todd Taylor was behind the lens. Stereogum guys, good job.
Shot and Produced on location by Jeremey Lavoi
A little belated, but this is an awesome vid:
And this one is more awesome (Same filmmakers):
Solid work from Cottage Films.
Great stuff from Chuck Perkins.
From Chuck's mailing list, just 'cause we love Chuck.