Our buddy Deniz Demirer directed a film called American Mongrel and he's raising funds on Kickstarter to finish it up and get it to festivals. Fund it!
About the film:
…a film about three strangers who take a road trip into the northwest. Marcos, Johnny, and Janice accidentally come together after a wild night of drinking in the city. Packed into a car and headed "north", they learn about each others secrets and discover the forgotten wonders of the American people and landscape. This is a real adventure of people confronting their past mistakes, rekindling love, and finding acceptance.  The experience of the road reveals to each of them the possibility of profound inner change.
What they need funds for:
With dust in our hair and pockets turned out, PRODUCTION is finished! The skeleton cast and crew traveled for 2 months, over 15,000 miles, throughout the western United States entirely on our own savings. Now we need a big push to get us down the home stretch. We need you. Take a look at the trailer above, watch it again, and please contribute what you can!

We're asking for your support and collaboration through Kickstarter to help fund POST-PRODUCTION costs. These include:

Editing
Color Correction, HD Masters
Sound Mix
Original Score
Soundtrack Licensing
Legal fees, Release Licensing
Film Festival Distribution
Marketing and Promotion
Premiere Screenings(before it goes public)

WE NEED YOU…CAN YOU GIVE US A JUMP?

Asking for money is no fun. But we believe in this film and in people – our friends, family, YOU! We all understand the power of helping to make something meaningful. From its inception, AMERICAN MONGREL has been about people and the story each one of us lives every day. Thank you for taking your time and thank you again for your support. We should mention that our projected goal of $45,000 WILL ENSURE the completion of this modern American tale. If the goal is not met, no funds will be collected and you will not be charged. It's ALL OR NOTHING. We'd love to hear from you so please contact us and keep the conversation going by telling your friends and family to join in. Forward.
It's doc day Wednesday and I found three docs on Kickstarter that I (@jeremeylavoi) want to see. Two are funded, one is almost there, so support them.
The first is I AM BIG BIRD.
I AM BIG BIRD is a feature-length documentary about Caroll Spinney, who has been Sesame Street's Big Bird and Oscar the Grouch since 1969… and at 78 years old, he has no intention of stopping.

Think you know everything there is to know about Sesame Street?  You don't.  You might know that Frank Oz turned down an offer to play Big Bird, but you probably don't know that until a last minute change of heart by NASA, Big Bird was supposed to go to space aboard the Challenger. Or you may know that Oscar the Grouch got his voice from a cantankerous cabbie, but you'd be surprised to learn that a fire in his trash can almost led to Caroll's untimely demise.

Caroll's stories are the stuff of legend.  He has been a constant presence in our lives for over 40 years, his path weaving through American history like that of Forrest Gump.  His time inside the Bird has taught him about the world and about himself.  I AM BIG BIRD will peel away the instances in his life that inspired his creation of characters that have influenced generations of children. And, as the yellow feathers give way to grey hair, it is the man, not the Muppet, who will steal your heart.
This one is still seeking funds, and you can still win a Blu-Ray, so do it.
The next one is Are We Not Men? The Devo Documentary.
The ARE WE NOT MEN? film delves into the brains — and the souls — behind the concept, music, and spectacle of Devo. Sculpting its music, lyrics and visuals are two men whose personalities seem different but whose worldviews are the same: introspective Mark Mothersbaugh and outspokenGerald Casale. It is Mark and Jerry's cataclysmic, sometimes contentious, collaboration that birthed what we know as Devo. Rounding out the group are two more members whose position cements the group as a literal band of brothers — Bob Mothersbaugh and Bob Casale. Yes, behind the curtain of this art-school façade are two fascinating and sometimes fractious families, led by Akron, Ohio's twisted version of Lennon & McCartney — with all the genius and precariousness that would imply. It is the stories of these men — together and apart — that drive the engine that is ARE WE NOT MEN?
That one is funded. I saw DEVO put on a free show at Civic Center Plaza in San Francisco about a month after I moved here in 2002. It was rad. Can't wait for this doc.
Last but not least, Dear Mr. Watterson a Calvin & Hobbes Documentary.
Calvin & Hobbes dominated the comics in thousands of newspapers for a decade, but when the strip's creator, Bill Watterson, retired the strip in 1995, readers everywhere felt the void left by the departure of Calvin & his tiger, and many fans would never find a satisfactory replacement.

Newspaper readership and book sales can be tracked and recorded, but the human impact Bill Watterson has had and the value and significance of his art are perhaps impossible to measure.

This film is not a quest to find Watterson, who prefers his privacy.  It is an exploration to discover why his 'simple' comic strip made such an impact on so many readers in the 80s and 90s, and why it still means so much to us today.
If you don't love Calvin & Hobbes, then we can't be friends. This one is funded as well. Kickstarter rocks. Can't wait for it.
@FightForSpace by @EventideVisuals is a feature length documentary film that explores the current state and future of the U.S. space program.
TeamJaded loves space. We love Neil DeGrasse Tyson. We love space shows on TV. We love astronauts. And in honor of our friend Whit Scott's aunt, Sally Ride, we present this documentary for Doc-Day Wednesday. Sally Ride was the first woman, as well as the youngest person to enter space. She was a role mode, a national hero, and continues to inspire even after her death. She passed away on July 23rd, 2012 after a 17 month battle with pancreatic cancer. Our thoughts go out to Whit and his family.
Sally was an avid supporter of science education and space exploration. We assume she would be down with this doc.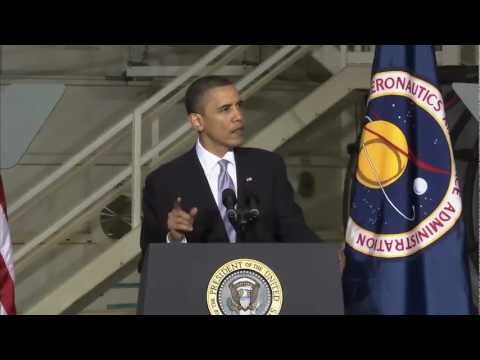 If you want to support Fight For Space, you have until August 19th, 2012. They still have a long way to go, and any amount helps. Watch the trailer above. Seriously, it's a great trailer.
Since the Apollo era of the 1960s, NASA's budget has been shrinking and our ambitions in space have been decreasing. We are producing a documentary that will examine the reasons why our space program is not all it can be. We are also going to show that space IS worth the time, money, and energy that it needs, not for only exploration and scientific reasons but for economic, planetary security, and cultural reasons as well. We will also be covering the great scientific achievements that NASA is making right now, and we will be examining the new commercial space enterprise by companies like SpaceX, Sierra Nevada, Bigelow, and more. Many problems have occurred in just the past 10 years that have lead to the consistent underfunding of NASA, the cancellation of multiple space systems, and the decline of America's role in space.

We are not producing your average space documentary where we show restored footage from the moon landings and CGI galaxy renderings. We are covering the real political and economic issues of the recent past, today, and tomorrow. We are covering both sides of the argument and we promise to produce a fair and objective film.
You MUST support @waitingstories on @kickstarter. Seriously. We had the chance to capture the film's director, Peter Nicks, at the San Francisco International Film Festival back in April this year. What an incredible film this is! Touching, inspiring, informative, beautiful. It's all these things and more.
You only have 17 days left to support this project. It will only be funded if their goal is reached by Sunday July 29th, 2012! Click here for more info.
Here is the cut of the SFIFF's Scoop Du Jour which features Peter Nicks and The Waiting Room.
By supporting this project, they say:
Your help will allow us to:

Promote our theatrical release in NY, LA, San Francisco and Oakland through a grassroots promotional campaign! The more successful the release, higher the visibility of the film and the more communities we can bring it to.
Give access to communities that typically do not go to the theaters to watch an indie documentary. Since this film is about their community, we will partner with local and national organizations to hold sponsor screenings that will allow some to attend for free.
Cover the logistical costs incurred by our non-profit Open'hood in pulling this whole thing off.
Here is the theatrical trailer:
About Peter Nicks:
Peter Nicks is an Emmy Award-winning documentary filmmaker who has produced projects for network, cable and public television exploring topics such as immigration, journalism and technology. He has also directed media strategy for two social networking start-ups and developed transmedia storytelling projects that make use of emerging social media platforms. He worked as a staff producer for ABC News in New York and as a producer for the innovative PBS documentary series Life 360. Nicks is currently producing and directing the documentary-social media hybrid The Waiting Room, which explores the impact of America's health care policy on one county hospital and the population of largely uninsured patients it serves. Peter Nicks earned his Masters in documentary filmmaking from the University of California, Berkeley in 1999. He lives in the San Francisco Bay Area with his wife and two children.
…go support the @BeHereNowFilm1 documentary. @spartacus_starz star, Andy Whitfield died of non-Hodgkin lymphoma in Sydney, Australia, on September 11th, 2011, 18 months after his initial cancer diagnosis. About this documentary:
"

Be Here Now

" is an inspiring feature documentary and love story, about the overnight sensation, actor and international sex symbol Andy Whitfield, who put the same determination and dedication that he brought to his lead role in the hit television show, "Spartacus: Blood and Sand," into fighting life threatening cancer.

This is Andy's story, but it also about having the courage to make your dreams come true, tackling your fears and living in the present, despite the potential outcome. This film is for anyone who has ever faced a challenge in their lives.
"
Be Here Now
" is directed and produced by Lilibet Foster, an Academy Award® Nominated filmmaker. It is also produced by Sam Maydew. There are some pretty cool
Kickstarter rewards
for being a supporter. You have until July 23rd to donate!
Our friend Dalan McNabola is directing a short film called Work Sucks. He's funding it on kickstarter, and he could sure use your help, or the help of your rich friends, unless you're rich, and then he could use both.
His film is…
about a young woman who is caught in a routine that she can't break out of. This film is about turning moments of crisis into something positive and seeing it as an opportunity to be happy for once.
Your donation will help…
finish the film. We've already started production on WORK SUCKS, but we just need a little bit of funding to get it over the finish line. The money raised here will go towards paying the cast and crew, as well as any post production costs we run into and festival/distribution costs.
Dalan is rad. His work is rad. Get involved. (Our friends Tim Palmer and Ben Zweig are also involved. You can read more about that here.)
For DocDay Wednesday, @Do_I_Need_This Kater Schermerhorn brings us her Kickstarter campaign for her newest documentary idea.
Do I Need This examines our culture's excessive, often questionable acquisition of possessions and asks the viewer to stop and examine what they buy and whether they actually need what they are purchasing – does your newborn really need that baby wipe warmer? Does your dog need another overpriced squeeky toy…do you need that hot dog cooker you found in the Sky Mall catalog…will that uncomfortable pair of new shoes be a good idea simply because they were on sale?

Using humor, quirky and engaging characters, and no preaching, Do I Need This pushes viewers to think beyond today, beyond the instant gratification of walking away with a shopping bag or carload of stuff and to look at the impacts of our endless world of purchases, on ourselves as well as on our planet. The film will engage viewers who may not view themselves as environmentalists but can still make a world of difference with changes to their buying habits.
For DocDay-WednesDay, we give you a film in progress by Elaine McMillion. You can help fund Hollow by donating to the Kickstarter campaign (you only have until May 13th).
Hollow is an interactive documentary and community participatory project that focuses on the lives of residents in McDowell County, West Virginia. Hollow combines personal portraits, interactive data, participatory mapping and user-generated content on an HTML5 website designed to address the issues stemming from stereotyping and population loss in rural America. Community members will take part in the filmmaking process by creating their own documentary portraits and balloon maps. Hollow strives to bring attention to issues in rural America, encourage trust among the community and become a place where users can share ideas for the future.

Background:

For years, the residents of Southern West Virginia have been portrayed the way that filmmakers, mass media and politicians believe they should be. Yet this constant flow of images depicting only poverty, drug abuse and unemployment have an effect on the way the community sees themselves and limits their capacity for action and empowerment. For the first time, the McDowell County community will have a chance to express their own ideas in a project that addresses universal issues seen across rural America. This is not our interpretation of Southern West Virginia but instead a project "for the community, by the community" and a unique chance to be part of future improvement.
Check out this awesome short written by our friend Allison Davis and directed & edited by Dan Gahr. This is a great production with many of our former Current TV friends making cameos or participating in the production. We particularly enjoy the cameo by Pam Torno. This film was funded with the help of Kickstarter.
Producers
Allison Davis
Dan Gahr
Shirin Raza
Bill Watt
Associate Producer
Alan Vasquez
Production Designer
Beth Wegner
Director of Photography
Jamal Farley
Writer
Allison Davis
Director and Editor
Dan Gahr
(+ more credits… but you can read them at the end of the film)