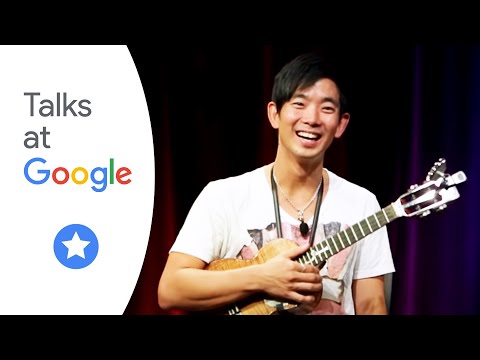 Sorry for the lack of updates lately. Things have been hectic! Collecitvely, in the last few weeks we've been working with MtvU, Google (MediaOne), Science Channel (Oddities), Pandora, StoreFront doing political ads, and Canon; as well as attending meetings at SF Film Society and SFMOMA. Lots in the works. In the meantime, enjoy Jake Shimabukuro ripping it up at Google. (We made that!)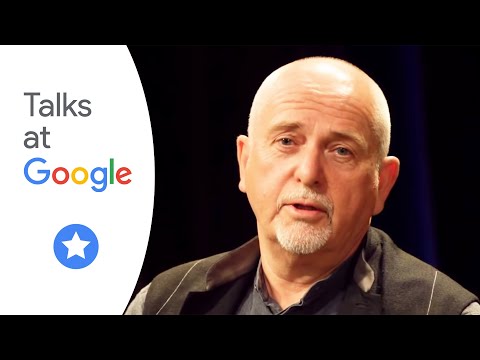 Check out this talk with Peter Gabriel at Google. We worked on it with our awesome partners over at MediaOne. It's featured on the @GoogleTalks page! Peter Gabriel!
Click that image to head to a series of videos we edited for our friends at Pandora. This round of Pandora Presents features Theophilus London in Chicago. Another great Pandora project.
Season 2 of Addcited has begun.
Addicted is a one-hour docu-series produced by Asylum Entertainment, that follows the lives of individuals struggling with addiction as they work with interventionist Kristina Wandzilak, the Executive Director and founder of Full Circle Intervention. Each episode will take viewers on the unpredictable journey of recovery and the harrowing struggle to become sober. Watch Addicted Season 2, premiering 8/28 @ 10/9c.
I (Jeremey) worked as a Producer on this season of Addicted. What that means is that I was in the field with a Sony camera embedded with an addict almost 24/7. In fact that's what I was doing while Abby and Ben were working the San Francisco International Film Festival (click that link for an example of the awesome work they were doing). Those were some interesting, and radically different check-in calls.
My embed was two weeks (luckily with a partner) and then I picked up intervention, after-vention, and check-in shoots with other addicts. It was a unique experience to say the least, and I have not yet digested it completely. I can't really get into too much detail about it here, but I will say this about the show, it was exactly the kind of gritty, verite documentary that we find ourselves drawn to at JADED. We love telling stories, real stories, and the lives of those addicts certainly were that. I'd love to do more work like that, it was exhausting, but rewarding. A part of me is glad my stint on Addicted was not for the duration, but another part of me kinda wishes I'd been able to produce more. So with that said, I've got to give a shout out and huge congrats to all of our friends on the Addicted team who did the entire six month+ production schedule. Those guys and gals are the true soldiers. You know who you are.
Watch the show on Discovery Health.
That's a screen grab from Monday nights workshop performance of Miranda Ferriss-Jones' Precipice at TRI Studios. Miranda and her soon to be husband Ben Youngerman are great friends and frequent collaborators of ours. We were honored to be a part of the first workshop of Miranda's amazing musical theater extravaganza. We can't wait until the next one. (Also congrats you two! They're getting married in about a week.) Look out for video clips from Monday night soonish from Panhandle Productions.
In other TeamJADED news, we are SLAMMED. My mom likes to call the way we work "feast or famine" and right now we are in feast mode. Or maybe a more accurate way to put it would be drowning on fat slices of extra cheese and pineapple pizza that clients are throwing at our mouths. I mean pizza is delicious… and the pineapple is good on everything… but I digress.
Pretty soon the first non-pilot Documos will go live. Documos is a new project we've launched under the JADED umbrella. It's a brand dedicated specifically to producing documentary promos. We've been working a lot in the "short branded doc" for web catagory in the last few years. We love doing it. So we thought hey, let's start a company dedicated to just that. Viola: Documos. Check it out. (I think this counts as a soft launch). Here's one we produced with our buddy Thomas Knoll. Watch it and then go vote for his panel at SXSW.
We've also partnered with the folks at MediaOne on a variety of projects. Right now we're working with them to cover Talks@Google. Look out for some of those videos coming soon. We've shot talks with D&D author/ legend RA Salvatore (There is a new Drizzt book out!) and also Battlestar Galactica writer Jane Espenson, who was at Google promoting her excellent web series Husbands.
It's political season, and we've been working on political ads with our friends at StoreFront and IB5k. Some of those should be public soonish.
Jeremey has also been filling in for our friend Glenn and shooting talks at Pivotal Labs while Glenn enjoys his annual August vacation.
We've also been working on some behind the scenes edits for our friends over at Pandora, including a performance/ interview of Amanda Palmer for their Backstage@Pandora series. We'll post that when it's up.
And Rough Life! Are you watching it? You should be. Here's the new one in case you missed it for some reason.
Flash Tetris

Play The Scary Maze Game at Fugly.com
That's what our workload is like right now. So apologies for the slow updates to the blog. We're juggling about nineteen different video projects including work for several of our favorite clients as well as Rough Life and our first Documo specific contract. It's awesome, but hectic. Stay tuned.
Click that image and follow it to Pandora Presents: Walk the Moon. We've been editing the Pandora Presents series, and it's been tons of fun. The Walk the Moon videos have some great moments like a a trip to Amoeba in LA with the band. They get into some of their favorite artists and influences while browsing albums, it's a cool moment. Check it out. Thanks again to our friends at Pandora for bringing us along for the ride. Also Tim Palmer killed it again with the graphics, he's got skills.
It's been a busy couple of weeks over at JADED. Jeremey DP'd for a day on Science Channel's, Oddities SF (follow Jeremey on twitter). It was a great experience shooting formal interviews and some promo material to help wrap up Season 1 of the show. Go check out the shop called Loved to Death on Haight Street.
Then we headed down to the Drumbi headquarters in Irvine, CA to pilot a new project with our good friend Thomas Knoll and his company Clipppr. More to come on that in the months to come. It's pretty exciting.
The next day we had a shoot at Pandora HQ (which meant a long drive back from SoCal Monday night). This time we had the pleasure of shooting New Orlean's own Theresa Andersson performing live Backstage at Pandora. Another fun shoot with those folks. Look for the edit shortly.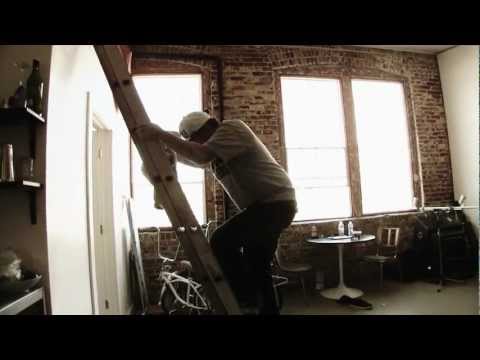 Last but not least, we put It's a Rough Life Season 1 up on Youtube. Subscribe.
Follow us on twitter: @teamjaded