We just thought this was fun. More from the creator, Chloe Nicolay.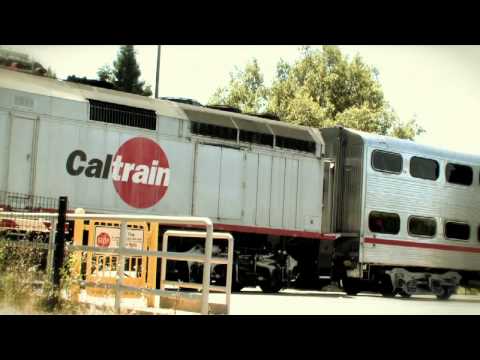 Enjoy the footage from Johnny Roughneck's 1st Annual CalTrain Tour. For more information head to RNCKSF.com, or check out Christian Ericksen's blog Stick It.
This video is one of our traditional Roughneck coverage edits. We're also working on a reality show about Johnny's life, called… It's a Rough Life. We were documenting CalTrain Tour for that as well, so stay tuned for more from the day.
On that note, our favorite exchange of the day:
Jeremey "…but I'm shooting Johnny."
Shane Andrews "That's your problem."
CREDITS
Producers/ Filmers
Jeremey Lavoi
Abby Berendt Lavoi
Filmers
Tyler Moore
Shane Andrews
Editor
Jeremey Lavoi
MUSIC
Leftside by Leftside
Cartel
The Lost Tracks
jamendo.com
Inspektah Deck R.E.C. room
TromaBeats
TromaBeats RMX
jamendo.com
Latin Fever
Juanitos
Best of Juanitos
jamendo.com
Atomic Battery
Scomber ft. Alex Beroza, Forensic, HiStakes, and Snowflake
ccmixter.org
(EDIT 6/8/10: People have had trouble with the Vimeo embed. I cut the bit rate of it in half. So please let me know if you had problems and if they are now fixed because I want to get to the bottom of it. I also uploaded the video to youtube and embedded that as well.)
TeamJaded friend and supporter Jim Horsfield has a new project: asdescribed.net.
He describes it as:
"A sometimes redundant blog site which kicks into action when and if i do something that may vaguely be interesting to someone else.. covering audio visual shenanigans and VJ/film/video production."
Sounds familiar. At the moment he's on a two week tour with The Bays & The Heritage Orchestra in the U.K. It looks and sounds like an interesting gig:
"The premise of the show is that the Bays never rehearse/practice and jam and create their set live in front of an audience. This is somewhat easy to do(!!) as the 4 members of the bays (Andy, Chris, Simon and Jamie) have played together in this way for nearly 10 years."
Definitely worth checking out.
TechCrunch is done. Next up, BART Tour.

That's right, Roughneck is at it again, annual BART Tour this Sunday. It kicks off at Potrero Del Sol Skatepark and ends in Berkeley.
Here's some highlights from the past:
2007

2006

See you there.
Told y'all it was coming.
(10/1/08: for BART Tour 2008 go here, for some reason it won't pop up in Google, but this page does.)
(Editors note: If you're underage and you watch this, your mom's gonna be bummed. Oh, and the player might take a second to load.)
The footage from F@#% Your Couch Tour was just chilling in the TeamJaded vaults until Johnny Roughneck gave me a call a few weeks ago and asked me to put it together as a companion piece to the new Roughneck tour video, Decade of Aggression. So I did.
If you're in the bay area, the premier for Decade of Aggression should be soon. When I know you'll know so you can go check it out.
The Back Story:
Some of y'all may have noticed that we give a lot of props to Roughneck Hardware on TeamJaded. That's because Roughneck is down and we're down for Roughneck. If that doesn't explain it for you I'll go into a little more detail. Roughneck is a skateboard hardware brand based out of San Francisco and run by one John Griffon, aka Johnny Roughneck. More importantly Roughneck is dirty, D.I.Y., and run by skaters for skaters.
I first met Johnny a couple of years ago when I produced a brand profile on RNCK for Current TV. I knew about RNCK through skating in S.F. I even had some friends who worked with Johnny, but I'd never actually met him, and I was a little nervous about asking him to work with me because he had a reputation for being, well… a Roughneck.
It didn't help that our main friend in common told me that he'd talk to Johnny about it and never even mentioned it to him. So I bit the bullet, played the internet-working game, and got in touch with him myself. To my surprise he was both willing to and excited about working with me.
When I met him in person any vestiges of what I thought he was going to be like vanished. He was welcoming, helpful, and just down for skateboarding, and I really respected that. If you've ever watched that interview then you know that you can't help but get caught up in Johnny's excitement for skateboarding and that excitement translates into what Roughneck is about. If you haven't watched that interview, here it is:
After that day, I was just as down for Roughneck as Roughneck was down for skateboarding and I went to every Roughneck event I possibly could, from the Go Skateboarding Day Race Down Market St., to the Annual BART Tour, to whatever. Over that time period Johnny and I became friends and I made it a point to keep him posted on my video projects so that if another opportunity opened up for us to work together I could jump on it.
The F@#% Your Couch Tour was just that opportunity. I was on my way down to the mojave desert for a shoot with Gordy Toth (the biker). I don't ride bmx or anything, but I'd heard from my friend Jon Rogers at TBC Party, that he had the most insane backyard in the world and I just wanted to check it out. On my way I was going to pass through the Element YMCA Skate Camp. Coincidentally, Johnny was headed down to skate camp to premier the Roughneck video, so we formed like Voltron and the F@#% Your Couch Tour was born. He roped in the Oakland Kids and Hidehiko. I brought Swyler. And we hit the road. We both thought it was going to be hilarious to have such a random group of people in a van together going to such a random collection of places, and it pretty much was.
Watch the video. Fuck Yo Couch.



Credits
Produced and Edited by

Jeremey Lavoi

Co-Produced in Post by

Abby Berendt
Filmed by

Hidehiko Fujiwara

Jeremey Lavoi

Tyler Moore



Tour Members



In the Captains Chairs

Johnny Roughneck, Hidehiko Fujiwara, Tyler Moore, and Jeremey Lavoi.
Sitting anywhere in the van where they could fit

Chubbs, Lil' D, Jon Stallings, Errol Langdon, and Major Jones.
Music by



John Phillips

Antagonist



Jeremiah Sinkie

remember the name (run the beat remix)

ccmixter.org



House Thug Productions

Militainment
Albertsx1965

Coast to Coast

ccmixter.org



Lilnohm

Inthebigining

ccmixter.org



House Thug Productions

Chug Life



Coffeetrim

Open Your Eyes (long island remix)

ccmixter.org
Gautch

Mumbo Jumbo

ccmixter.org
Mother Ship

When You Fell Down

myspace.com/mothership6666
John Phillips

Pestulance
Music Notes
A large chunk of the music in this piece came from ccmixter.org, which is a user generated music site that operates under creative commons licensing. Check it out. The rest of the music came from my friends John Phillips, Tyler Moore (House Thug Productions), and Aaron Collins (Mother Ship). Thanks y'all.
And for those of you wondering what's up with the Make It Happen vids, don't worry more Make It Happen will be coming at you soon. We've got all kinds of good stuff coming down the pipeline. Look out for the Chuck Perkins Vlog coming at y'all shortly.
This is our holiday treat for y'all, produced by our friend Nicolette Bethea. Now you might be saying, this piece has nothing to do with the holiday's… and you might be exactly right. So just think about it as our musical gift to you since we won't be posting for a few days… it's Christmas after all. We think this pod is sweet and heartwarming just like Rupa herself, and we hope it gets you through the Christmas madness.
However, giving props to our friend Niko isn't the only reason we're posting this pod. Jeremey actually helped out with the shoot. He shot the interviews and the practice stuff, and he also helped out a lot with drinking whiskey at the show. So this pod is sort of like second cousin to a TeamJaded Production. We hope you like it, and if you do, then head here and leave a comment for Nicolette, she did a rad job with it.
If you want to know more about Rupa and the April Fishes go here. They have free downloads, cd's to buy, and all kids of other cool stuff on their website. We recommend hearing them live, their French gypsy thing is pretty enthralling. And Rupa… well she's like some kind of musical doctor/ saint… definitely worth checking out.
In other Current TV news, their new website is all pimped out Web 2.0 steez, so we went over there and tagged all Jeremey's old pods and the two TeamJaded pods "TeamJaded." Now if you search for TeamJaded on Current.com all our stuff comes up. Go over there and leave us some comments.