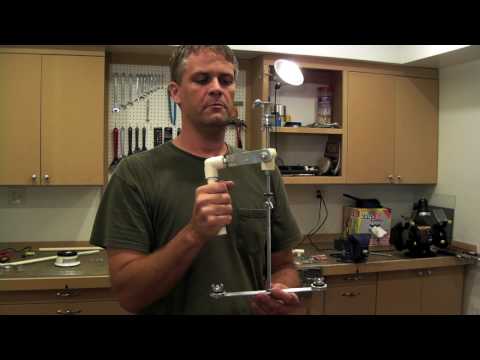 Build it. Make a DIY Glidecam, cause it's DIY Friday. This videos from Sophtware will help!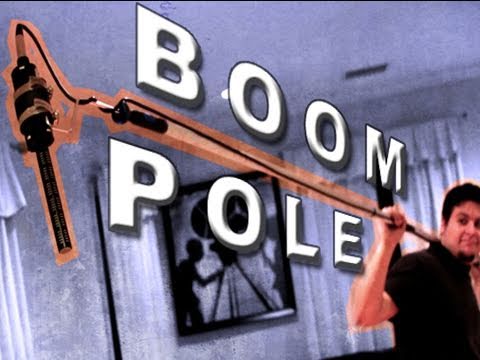 Spider mounted boom pole from Backyard FX for DIY FRIDAY! We felt like we were slacking on DIY audio tools, so we dug this up for you.
Ever watch a video and realize that you can't hear anyone talking? Well, make sure you don't make the same mistake as them as Zack shows you how to make you're own Boom Pole! Perfect for capturing all the audio you need!

Indy Mogul's Backyard FX features cheap, DIY filmmaking tips and tutorials including special effects, props, and camera equipment. 'Build' episodes on Mondays and 'Original Short' test films on Tuesdays featuring the build.

Website: http://www.indymogul.com
Submit: http://www.indymogul.com/submit
Twitter: http://www.twitter.com/indymogul
Facebook: http://www.facebook.com/indymogul
Never miss a DIY Friday. Follow to us on Twitter for more: @teamjaded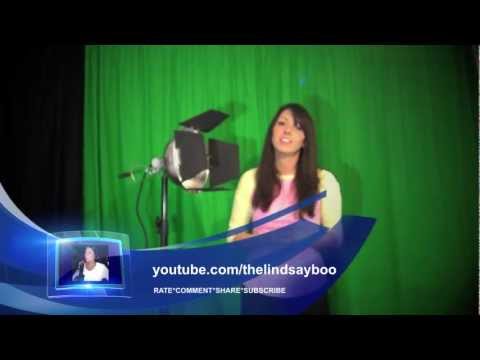 It's DIY Friday again. You almsot always need lights to shoot video… but you can't always afford those rather expensive pro kits. We're here to help, and curate the webs DIY tutorials. Let's put together some cheap lighting.
This week TheLindsayBoo teaches you how to make a $20 light with barndoors for focusing the light, adding gels, and diffusion, and such.
This is a HOW TO video for people on a tight budget. For under $20 I manage to create decent lighting with barndoors using items from my local hardware store and dollar store.
We'd say be careful with cardboard barn doors… lights get hot.
Never miss a DIY Friday. Follow to us on Twitter for more @teamjaded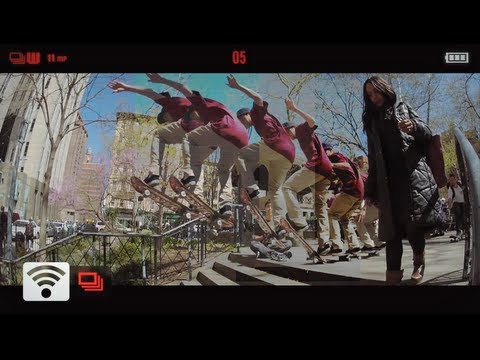 50 GoPros and line through New York City. It's Monday Inspiration and a great example of an ad as compelling content.
Shot 100% with the new Wi-Fi BacPac® on the HD HERO2® camera fromhttp://GoPro.com. More info: http://gopro.com/hd-hero-accessories/wi-fi-bacpac-remote-combo/

What would you do with 50 GoPros at the touch of a button? World- renowned skateboarder, Ryan Sheckler, shares his idea: an epic run from the top of the Manhattan Bridge to the storied Lower East Side skate park in New York City.

Music
Frankie Numi "On & On" from the Ep N.E.A.B
Link to Buy: http://sleediz.bandcamp.com/track/on-on
Sleep Disorders Records: www.sleediz.com
It's DIY Friday, and we found this video from Demon Entertainment. It's a remote controlled follow focus. Awesome!
Our friend Dalan McNabola is directing a short film called Work Sucks. He's funding it on kickstarter, and he could sure use your help, or the help of your rich friends, unless you're rich, and then he could use both.
His film is…
about a young woman who is caught in a routine that she can't break out of. This film is about turning moments of crisis into something positive and seeing it as an opportunity to be happy for once.
Your donation will help…
finish the film. We've already started production on WORK SUCKS, but we just need a little bit of funding to get it over the finish line. The money raised here will go towards paying the cast and crew, as well as any post production costs we run into and festival/distribution costs.
Dalan is rad. His work is rad. Get involved. (Our friends Tim Palmer and Ben Zweig are also involved. You can read more about that here.)
This is a rad video we found on vimeo this morning. It's by Douglas Koke and is a time lapse of footage taken at the Very Large Array of radio telescopes in Socorro, New Mexico. Read more about it here. Happy Monday.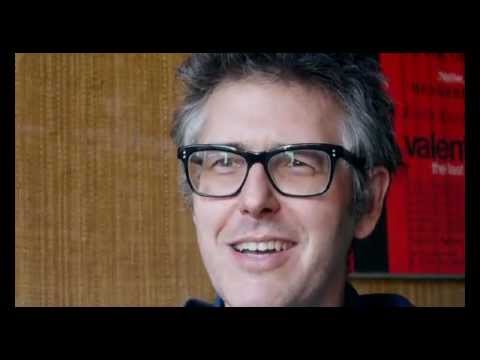 We found this gem on Reddit the other day. It's a clip of Ira Glass, from of This American Life commenting on the unforgiving nature of producing films via his experience with Sleepwalk with Me. Enjoy.
This is a DSLR shoulder mount made from PVC. What makes this one different than the last PVC shoulder rig we posted is that it has a glider built into to it. That's pretty cool, and really sets this version apart. Thanks to Jon Barnes for posting it on vimeo. Click here for more info.
It's DIY Friday, and this is a pretty rad setup from the guys over at Cheesycam.com. It's a wireless transmitter that allows someone to pull focus on a DSLR mounted to a steadicam without losing balance on the rig.
The idea is to build my Steadicam setup to use a very shallow depth of field. Of course I can't pull focus on it without knocking it off balance. If I can stream the video out, someone else can monitor the video and pull focus with a Wireless Follow Focus for me. (I'm still shopping for one).
For more info go here.