Confession… we haven't delved into FCPX yet.
We were deep in a couple of editorial jobs when it came out, so it would have been unprofessional to jump in. Then all the negative buzz kept us away when those projects finally wrapped. At the very least we couldn't/ still can't use our Matrox I/O devices with it, so that was a non-starter. Instead, we upgraded our Adobe package and planned to get cranking on Premiere Pro sooner than later. Well, we still haven't done that either. We've been getting happily by with our trusty FCP7, but now there is a new update to FCPX.
It includes:
Bigger and better multicam
Better XML
Support for layered PSD files
The ability to open FCP7 projects with a $10 plugin/app called 7toX (big one for us)
Support from a grand sampling of the the plugin scene, including Red Giant
And finally support for I/O, just not Matrox… yet.
Read more here. And here. Is it time for us to try it out? Have you tried it? Thoughts? Let us know. The FCP7 road is coming to it's end, but our post-production journey continues. Where should we go from here?

Tired of all the ranting about Final Cut X? Not sure if you want to drop cash on Adobe or Avid? Enter Novacut, claiming to be the "world's first collaborative video editor" (not sure what that means, all NLE's are designed to be collaborative as far as we know… maybe not FCP X).
From their kickstarter page:
The past year we've built the foundations for a video editor that will allow you to do real-time collaborative editing with other artists, even if they're across the world.
…Open source editing in the cloud sounds interesting if they can deliver.
For $300 (The price of FCPX) you can become one of their beta testers. If you decide to do it, let us know how it goes.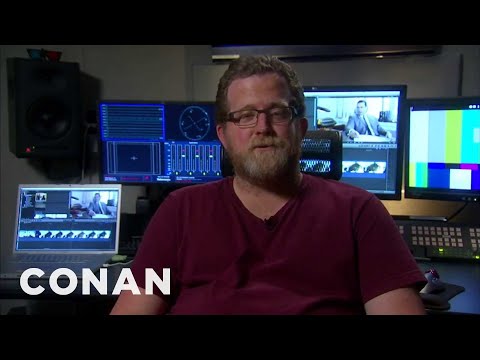 Even Conan O'Brien had to get in on the Final Cut debacle. If you haven't seen it, now you can.
We still have not downloaded/ installed FCP X. In fact, after reading the commentary we decided that this was a good time to upgrade from Adobe Creative Suite 4 to 5.5 on both MacPros. We had already upgraded After Effects on one machine, and now is looking like a good time to start using Premiere Pro.
We will still install FCP X on at least one machine to learn it in the "event" that Apple decides to fix this mess. However, we need to install clean boot drives for the install first. We'll do that to keep from doing any damage to our current projects and workflow. That will probably happen some time in the next couple of weeks. In the mean time, an old colleague from Tech TV posted this funny (old school) Final Cut rap on Jeremey's facebook page and he had to share it here… "making money out da box!!!" Final Cut Studio, we're going to miss you.