Hanni El Katib performing at the Pandora Discover Den SXSW 2013. Produced by Pandora in association with Discovery Den coverage. We shot and edited this piece. The final, super wide shot at the end was achieved by Jeremey sprinting from in front of the stage, through the crowd, up the street, and up four levels in a parking garage with 5D Mark III mounted on a redrock follow focus rig.
You know what time it is! It's DIY Friday, and today we found this cool camera dolly via Noe Garcia Robles's Youtube Channel.
Never miss a DIY Friday. Follow to us on Twitter for more: @teamjaded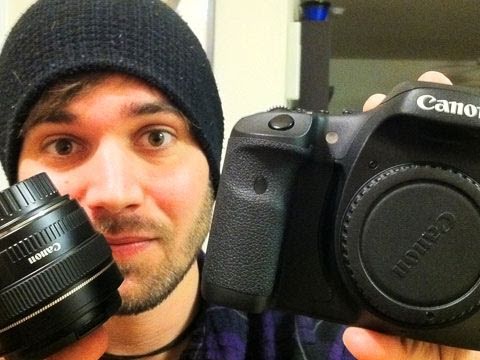 We HATE dead pixels. You know what we're talking about, those annoying little specs on your footage that come from a flaw in your dslr sensor. We do have some kung-fu to "fix them in post", but that sucks. Render time is a black hole that we don't like to pile on to. So when we recently discovered a dead pixel in our 7D, we hit the interwebs looking for a way to fix it that does not include losing our camera to the Canon fix it factory for two weeks.
Full disclosure, we have not tried this method yet, but this video is from Charles Trippy seems to be one the most popular solutions to fixing dslr dead pixels. We're about to try it out. We'll let you know how it goes.
Never miss a DIY Friday. Follow to us on Twitter for more: @teamjaded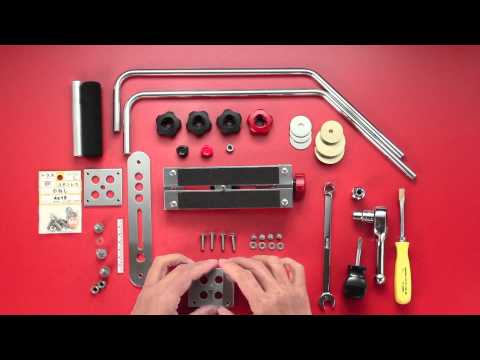 Check out this how to make a merilin like DIY camera stabilizer. It's from youtube user PixelArtworx. He says
All parts can be separated for better protability.
It looks pretty cool. We like that the description is bilingual.
Never miss a DIY Friday. Follow to us on Twitter for more: @teamjaded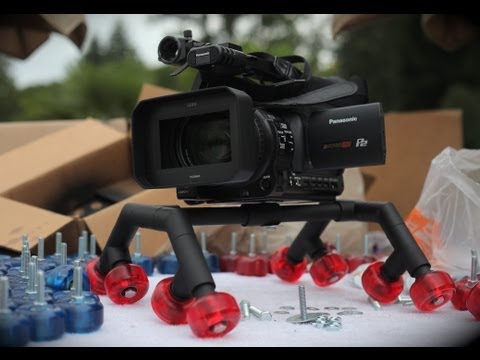 We found this intstuctional video for how to build your own spider dolly with PVC and skateboard wheels on youtube this morning. It comes from Final Cut King. Follow that link for a pdf, and check the site for lot's more. It's DIY FRIDAY!
Here is an example vid: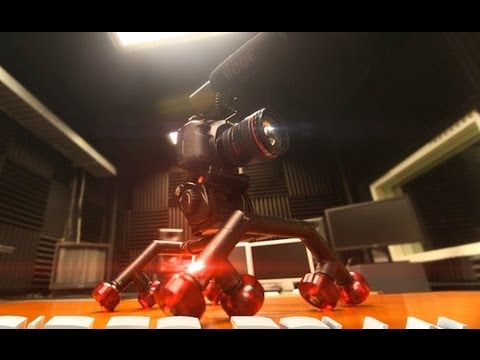 Never miss a DIY Friday. Follow to us on Twitter for more: @teamjaded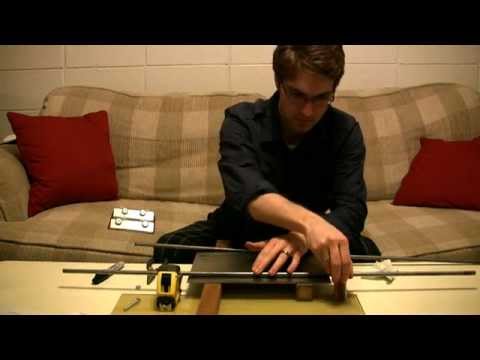 Y'all know what time it is? It's time to get your hacksaw on, 'cause it's DIY Friday. Make this slider from Youtube user jphphotovideo. It only costs $40.
Never miss a DIY Friday. Follow us on Twitter: @teamjaded
It's DIY Friday, and we found this video from Demon Entertainment. It's a remote controlled follow focus. Awesome!
DIY Friday! These week we found a short gem from CreativeLIVE. It's an excerpt from a talk with Vincent Laforet, where he details a few quick and easy ways to stabilize a camera without fancy gear.
We've been following the progress of this amazing looking film since we worked a job with one of the producers in 2010. That is why we were delighted to read on the BURN webiste:
GREAT NEWS!

BURN has been accepted to premiere at the 2012 Tribeca Film Festival this April. It's an incredible honor for us to premiere at this prestigious festival!

You now know as much as we do! For more information about the festival, please visit Tribeca's Website.

Many, many thanks!

Brenna & Tom

Brenna Sanchez & Tom Putnam
Producer/directors, BURN
Congrats! Truly great news from a couple of talented filmmakers. BURN premiered at Tribeca on Sunday. You can catch it today (4/24/12) at 9:45pm at Clearview Cinemas Chelsea 8. It you're in NYC/ at Tribeca, definitely check this one out.
This is a bit of a stretch on the old Monday Inspiration. Instead of pretty montages or animations, we're going to take a look at the noiseless ISO on the 5D Mark III. This come's via NoFilmSchools candle test (vs the Mark II and the D800). We're sold.