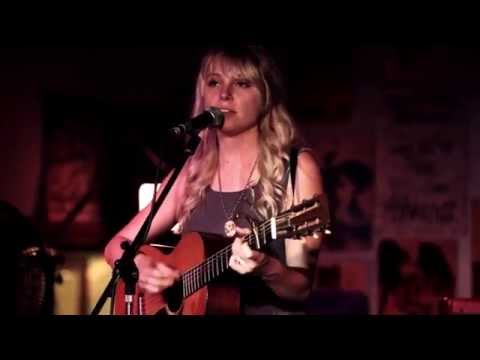 We are excited to announce that our friends, Feufollet have premiered the new music video that we produced for them and their new song Red Light on the CMT website:
Louisiana's Feufollet (which means "crazy fire" or "will-o'-the-wisp" in French) capture the timeless fun of a Cajun barn dance in their new video for "Red Light."

The colorful song comes off their new album, Two Universes, out March 24, while its video was recorded at a Californian concert in May 2014. It goes to show that the universe of Cajun fans extends well beyond traditional Cajun country.
Feufollet is pushing the boundaries of what cajun music is, and we couldn't be more excited for them!
If you're wondering why we're making music videos for Cajun bands, then have no fear… we are going to tell you. This video was produced from a live show Feufollet played in Berkeley at Ashkenaz, the world music venue last year. We covered the event (as well as another SF show two days later) as part of a feature length documentary project that we are working on.
We are producing a film showcasing dynamic, young, Creole, and Cajun musicians that are pushing the boundaries of traditional Louisiana French Music.
If you aren't familiar with Louisiana French Music then here is some more background in the form of our working treatment.
Cajun Music, Zydeco Music; Louisiana French Music is a true American art form. It comes from one of the oldest American cultural fusions; French, African, Acadian, Spanish, Native American, German, and Irish in the broiling swamps of colonial Louisiana during the 1700's. Since its first major recordings in the 1930's, Louisiana French Music, and the Creole and Cajun musicians that play it, have had an outsized impact on American pop music influencing musicians like Hank Williams, Paul Simon, John Fogerty and many more. Popular music has influenced Louisiana French Music as well. Now, a new generation of artists are pushing the boundaries of that music. Rather than assimilating to popular genres like Country, Hip Hop, Soul, or even Rock, they are blending those genres with the traditional music. In doing so, they are bringing new fans to both Cajun and Zydeco while sustaining the French Louisiana culture for another generation. This new mixing is part of a larger trend of cultural fusion that started those three hundred years ago deep in bayou country, but that fusion has not always been seamless. The trials of slavery, colonialism, wars, racism, americanization, poverty, and isolation have shaped this culture for generations. The currents of globalism continue to shape it by bringing in fresh influences, yet the core of its identity sustains. This music is about fun, family, food, and dancing. It's about the joy of community, and the celebration of life above all. This film will celebrate the strong, ethnically diverse culture of Southern Louisiana and the deep history that gave birth to it. In doing so we will expose new audiences to an important American subculture in its most current incarnation, a community that should be taken seriously for its contributions to modern music. This film is being made to showcase the young luminaries of Cajun and Zydeco.
We are excited about this project. The name of the project was La La Music, which is a reference to what the music was called at the turn of the last century. We're shopping for a new name now, we want something more current. We've also been in the planning/ prepro stage for a little while now. The shoot with Feufollet last year happened at the very beginning of that process. They were in the Bay Area, and we thought we just had to take at advantage of one of the key artists we wanted to feature being in right in our SF backyard. So we did. Expect more content from those shoots as we roll out teasers later this year. In the meantime we are finally approaching the stage where we can start confirming more artists to be a part of this project and get the PRODUCTION rolling!
Congrats to Feufollet. Go buy their new album (Available March 24, 2015). Look out for more info on our project soon.
PRODUCTION CREDITS:
Producer / Director: Abby Berendt Lavoi & Jeremey Lavoi
Cameras: Jeremey Lavoi, Abby Berendt Lavoi, Ben Youngerman, Danny DeBonis, TJ Walkup
Sound: Stephen Thorpe, Noa Bourke
Final Sound Mix: Chris Stafford
Season 2 of Addcited has begun.
Addicted is a one-hour docu-series produced by Asylum Entertainment, that follows the lives of individuals struggling with addiction as they work with interventionist Kristina Wandzilak, the Executive Director and founder of Full Circle Intervention. Each episode will take viewers on the unpredictable journey of recovery and the harrowing struggle to become sober. Watch Addicted Season 2, premiering 8/28 @ 10/9c.
I (Jeremey) worked as a Producer on this season of Addicted. What that means is that I was in the field with a Sony camera embedded with an addict almost 24/7. In fact that's what I was doing while Abby and Ben were working the San Francisco International Film Festival (click that link for an example of the awesome work they were doing). Those were some interesting, and radically different check-in calls.
My embed was two weeks (luckily with a partner) and then I picked up intervention, after-vention, and check-in shoots with other addicts. It was a unique experience to say the least, and I have not yet digested it completely. I can't really get into too much detail about it here, but I will say this about the show, it was exactly the kind of gritty, verite documentary that we find ourselves drawn to at JADED. We love telling stories, real stories, and the lives of those addicts certainly were that. I'd love to do more work like that, it was exhausting, but rewarding. A part of me is glad my stint on Addicted was not for the duration, but another part of me kinda wishes I'd been able to produce more. So with that said, I've got to give a shout out and huge congrats to all of our friends on the Addicted team who did the entire six month+ production schedule. Those guys and gals are the true soldiers. You know who you are.
Watch the show on Discovery Health.
Check out this awesome trailer for our friend Jeffrey Plunkett's (@JKPlunkett) film We the Pharaohs.
OVERVIEW

We The Pharaohs follows American coach Bob Bradley as he attempts to guide Egypt's beloved national soccer team to its first World Cup since 1990.  It's a story about soccer, of course, but it's more than that.  Nowhere in the world is the sport as tangled in politics as in Egypt.  Cairo's hardcore soccer fans played a leading role in the revolution — and 74 of those fans then paid with their lives in a stadium massacre that most believe was orchestrated by remnants of the old regime.  With the scars still fresh and the future still uncertain, World Cup qualification would mean more than just sporting glory.  It would provide a powerful symbol of healing and hope for the new Egypt.

As the American frontman for the Pharaohs, Bradley is part diplomat, part politician, part celebrity, part curiosity, part savior and, oh yeah, part coach.  Put simply, he has accepted one of the most challenging jobs in all of sports.  Qualification won't be easy.  The Pharaohs will need to overcome a host of talented African teams, as well as Egypt's own instability, which on a weekly basis makes headlines around the world.  Still, nothing would mean more to the coaches, players and 85 million people of Egypt than to see this dream realized.

UPDATE

After winning their first two qualifiers in June, the Pharaohs have gotten off to a fast start.  Six games now stand between Egypt and the World Cup.  Qualification resumes in March.   This documentary will chronicle every step of the team's historic campaign.

Shooting will be completed in the fall of 2013 and the film will be finished by early spring 2014.
Jeff's a great journalist and producer, so we know this going to be good. Support it.
This is an aweseome Monday Inspiration. Wait, is it Monday? We have no idea we've been working and not sleeping for… not sure lost count.
Anyway, we love stop motion so check out this artist profile of Allison Schulnik from Bearutiful/ Decay.
The Queen of lush and juicy paint Allison Schulnik opened up her studio to Beautiful/Decay and Visual Creatures to give our readers insight into the world of sad hobo clowns and her painting and animation process. Allison discusses how her paintings inform her animations and vice versa, the long history of artists in her family, and how Los Angeles allows artists to have quiet time in the studio yet have a community.
Click that image and follow it to Pandora Presents: Walk the Moon. We've been editing the Pandora Presents series, and it's been tons of fun. The Walk the Moon videos have some great moments like a a trip to Amoeba in LA with the band. They get into some of their favorite artists and influences while browsing albums, it's a cool moment. Check it out. Thanks again to our friends at Pandora for bringing us along for the ride. Also Tim Palmer killed it again with the graphics, he's got skills.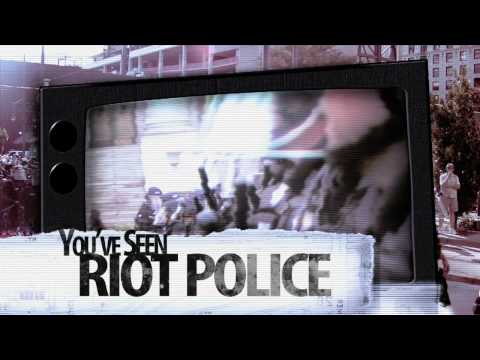 5 Days in Denver is an interesting looking doc from the 2008 DNC convention in Denver. It's a look at the modern American protest culture. It's on the festival circuit now. Check it out if it comes your way, we will.
Protesters. Police. Pepper Spray.

For 5 days in 2008, a group of protesters calling themselves Re-create 68 took to the streets of Denver to dissent against the American government at the Democratic National Convention (DNC). Defying federal court orders, riot police and bad press, this motley assemblage of men and women ranging in age from 21 to 71, set out to 're-create the spirit of the sixties' and exercise their version of democracy with their voices and bodies as their only political capital.

5 DAYS IN DENVER is an immersive journey through the modern protest experience in America. From arrests during the DNC to the weeks of planning leading up to the many marches and status-quo disruptions, this documentary embeds you in the life of the unconventional patriot.
You MUST support @waitingstories on @kickstarter. Seriously. We had the chance to capture the film's director, Peter Nicks, at the San Francisco International Film Festival back in April this year. What an incredible film this is! Touching, inspiring, informative, beautiful. It's all these things and more.
You only have 17 days left to support this project. It will only be funded if their goal is reached by Sunday July 29th, 2012! Click here for more info.
Here is the cut of the SFIFF's Scoop Du Jour which features Peter Nicks and The Waiting Room.
By supporting this project, they say:
Your help will allow us to:

Promote our theatrical release in NY, LA, San Francisco and Oakland through a grassroots promotional campaign! The more successful the release, higher the visibility of the film and the more communities we can bring it to.
Give access to communities that typically do not go to the theaters to watch an indie documentary. Since this film is about their community, we will partner with local and national organizations to hold sponsor screenings that will allow some to attend for free.
Cover the logistical costs incurred by our non-profit Open'hood in pulling this whole thing off.
Here is the theatrical trailer:
About Peter Nicks:
Peter Nicks is an Emmy Award-winning documentary filmmaker who has produced projects for network, cable and public television exploring topics such as immigration, journalism and technology. He has also directed media strategy for two social networking start-ups and developed transmedia storytelling projects that make use of emerging social media platforms. He worked as a staff producer for ABC News in New York and as a producer for the innovative PBS documentary series Life 360. Nicks is currently producing and directing the documentary-social media hybrid The Waiting Room, which explores the impact of America's health care policy on one county hospital and the population of largely uninsured patients it serves. Peter Nicks earned his Masters in documentary filmmaking from the University of California, Berkeley in 1999. He lives in the San Francisco Bay Area with his wife and two children.
…go support the @BeHereNowFilm1 documentary. @spartacus_starz star, Andy Whitfield died of non-Hodgkin lymphoma in Sydney, Australia, on September 11th, 2011, 18 months after his initial cancer diagnosis. About this documentary:
"

Be Here Now

" is an inspiring feature documentary and love story, about the overnight sensation, actor and international sex symbol Andy Whitfield, who put the same determination and dedication that he brought to his lead role in the hit television show, "Spartacus: Blood and Sand," into fighting life threatening cancer.

This is Andy's story, but it also about having the courage to make your dreams come true, tackling your fears and living in the present, despite the potential outcome. This film is for anyone who has ever faced a challenge in their lives.
"
Be Here Now
" is directed and produced by Lilibet Foster, an Academy Award® Nominated filmmaker. It is also produced by Sam Maydew. There are some pretty cool
Kickstarter rewards
for being a supporter. You have until July 23rd to donate!
The Waiting Room won the Audience Award for Best Documentary Feature at San Francisco International Film Festival this year. We had the pleasure of interviewing the Producer/ Director, Peter Nicks before his screening at the Kabuki in SF.
Peter was intelligent and engaging, and we highly recommend watching that video, and then checking out the film.
A cool aspect of the project is that it's more than a documentary, it's a "storytelling project"…
The Waiting Room Storytelling Project is a location-based social media and community engagement initiative that aims to improve the patient experience through the collection and sharing of digital content. This cultural data – video, data visualizations, photographs and text – is collected in the waiting room by creating frameworks for sharing that range from anonymous expressions of feeling to deeper storytelling.

The primary aim of the platform is to uncover the needs of underserved patients at a moment when the role of the "Safety Net" is being debated both in America and abroad. We also aim to develop tools for patients that allow them to take a more active role in their health care experience. To this end, we aim to expand and foster the organizational capacity for storytelling at Highland Hospital by creating a robust, scalable platform that can amplify the voices and needs of the most underserved communities in our country.

As America's health care system sits poised to undergo its greatest transformation in generations, we will capture history unfolding and make sure that the story is told from the bottom up, not just the top down, using a unique combination of social media platforms and traditional documentary film. We will directly engage the people stuck in the waiting room of a county hospital: an underserved community that is isolated and disconnected from technology and the vital conversation that can improve their lives. The Waiting Room is comprised of five main components:

A feature-length cinema verité documentary film that uses unprecedented access to go behind the doors of an American safety-net hospital fighting for survival while weathering the storm of a persistent economic downturn. Following both patients and caregivers, the film tells the story of a diverse patient population coping with a remarkable array of health problems, while caregivers struggle to treat problems that extend well beyond their patients' health.
A social web architecture that encourages sharing and is designed for an interactive and social user experience. Project staff and volunteers will collect cultural data – photos, audio, videos, texts and emotions – using location based digital tools. Content will be tagged #whatruwaitingfor and uploaded to The Waiting Room's multiple social media platforms.
A mobile application that will allow users inside and outside of the physical waiting room to browse, share and comment inline on content tagged #whatruwaitingfor.
A self-sustaining interactive platform placed in the waiting room at Highland Hospital that will allow for the capture of user-generated content. This initiative will serve not only as a cultural data collection platform, but will encourage the use of technology by a community that is most disenfranchised by this nation's digital divide. The platform will have a pilot location at Highland Hospital – but will also spin off a mobile version that can be replicated and used at remote clinics, community events and hospitals around the country.
The Waiting Room website is a politically independent, hyper-local media portal that serves as a designed aggregator of our project data and a space built for user engagement. It will serve as a hub for our content: one stop on our web of inter- connectivity between points on the social web and the mobile space.

This content will be delivered across a variety of platforms including television, radio, public spaces and the internet, giving hospitals, policy makers, journalists and the general public a greater understanding of the evolving relationship between public policy and people's lives.
Head to the website for lots more info about the issues. Facebook. Twitter.