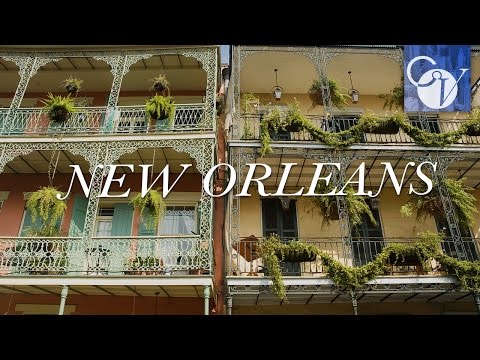 We produced this video for Discovery Digital's new Seeker Network.
Seeker Stories takes a deep look at some of the world's most unique individuals, places, and cultures. These short documentaries set out to expand our perspective and transform our understanding of the world.

VIDEO DESCRIPTION:
NOLA, Nawlins, The Big Easy. Whatever the nickname, the city of New Orleans has something magical to it. A melting pot of cultures and traditions that blend so effortlessly, it's hard not to fall in love with the people, music and food.

"New Orleans makes it possible to go to Europe without ever leaving the United States." – Franklin D. Roosevelt
We had a TON of fun making this video. We also had some challenges. Time and budget were limited. We wanted to make a non-Mardi Gras centric piece and we were filming during Mardi Gras. And New Orleans happened to be undergoing an incredible cold snap at the time, we're talking humid in the low 30′s. We made it all work, and used the project as a chance to explore the City with our two Sony A7s cameras, and a couple of Blackmagic Pocket Cinema Cameras. It was a great way to slow down and really take notice of elements of the city that are truly unique like the colorful shotgun homes.
We'll write more about working with that combination of cameras in a later post. This was our first big project where no Canon cameras were employed, so that's a bit of a milestone for JADED.
We'd also like to officially announce on the blog, by way of this video that JADED is now operational in San Francisco and New Orleans. We will be making strides over the next few months to set up a functioning New Orleans branch of the company.  We will still be working out of San Francisco as well and servicing our wonderful clients there. Exciting times to come!
Season 2 of Addcited has begun.
Addicted is a one-hour docu-series produced by Asylum Entertainment, that follows the lives of individuals struggling with addiction as they work with interventionist Kristina Wandzilak, the Executive Director and founder of Full Circle Intervention. Each episode will take viewers on the unpredictable journey of recovery and the harrowing struggle to become sober. Watch Addicted Season 2, premiering 8/28 @ 10/9c.
I (Jeremey) worked as a Producer on this season of Addicted. What that means is that I was in the field with a Sony camera embedded with an addict almost 24/7. In fact that's what I was doing while Abby and Ben were working the San Francisco International Film Festival (click that link for an example of the awesome work they were doing). Those were some interesting, and radically different check-in calls.
My embed was two weeks (luckily with a partner) and then I picked up intervention, after-vention, and check-in shoots with other addicts. It was a unique experience to say the least, and I have not yet digested it completely. I can't really get into too much detail about it here, but I will say this about the show, it was exactly the kind of gritty, verite documentary that we find ourselves drawn to at JADED. We love telling stories, real stories, and the lives of those addicts certainly were that. I'd love to do more work like that, it was exhausting, but rewarding. A part of me is glad my stint on Addicted was not for the duration, but another part of me kinda wishes I'd been able to produce more. So with that said, I've got to give a shout out and huge congrats to all of our friends on the Addicted team who did the entire six month+ production schedule. Those guys and gals are the true soldiers. You know who you are.
Watch the show on Discovery Health.