For the third year in a row, TeamJaded and crew joined Pandora at SXSW. As expected, it was a whirlwind. We had a blast capturing live performances at Pandora's live stage, the Discovery Den, as well as by the pool at the Pandora House.
Check out some of our favorites acts.
People Under the Stairs:
Shakey Graves: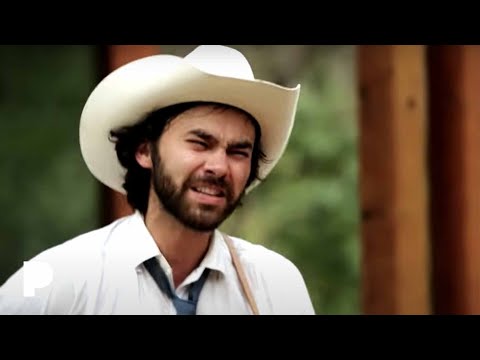 See all the videos on Pandora's YouTube channel.
This is the pre festival web promo for Carmel Bach Festival 2014. It was produced in conjunction with several other videos promoting the festival.
This is the post festival sizzle reel for Carmel Bach Festival 2013. It was produced in conjunction with several other videos promoting the festival.
That's a screen grab from Monday nights workshop performance of Miranda Ferriss-Jones' Precipice at TRI Studios. Miranda and her soon to be husband Ben Youngerman are great friends and frequent collaborators of ours. We were honored to be a part of the first workshop of Miranda's amazing musical theater extravaganza. We can't wait until the next one. (Also congrats you two! They're getting married in about a week.) Look out for video clips from Monday night soonish from Panhandle Productions.
In other TeamJADED news, we are SLAMMED. My mom likes to call the way we work "feast or famine" and right now we are in feast mode. Or maybe a more accurate way to put it would be drowning on fat slices of extra cheese and pineapple pizza that clients are throwing at our mouths. I mean pizza is delicious… and the pineapple is good on everything… but I digress.
Pretty soon the first non-pilot Documos will go live. Documos is a new project we've launched under the JADED umbrella. It's a brand dedicated specifically to producing documentary promos. We've been working a lot in the "short branded doc" for web catagory in the last few years. We love doing it. So we thought hey, let's start a company dedicated to just that. Viola: Documos. Check it out. (I think this counts as a soft launch). Here's one we produced with our buddy Thomas Knoll. Watch it and then go vote for his panel at SXSW.
We've also partnered with the folks at MediaOne on a variety of projects. Right now we're working with them to cover Talks@Google. Look out for some of those videos coming soon. We've shot talks with D&D author/ legend RA Salvatore (There is a new Drizzt book out!) and also Battlestar Galactica writer Jane Espenson, who was at Google promoting her excellent web series Husbands.
It's political season, and we've been working on political ads with our friends at StoreFront and IB5k. Some of those should be public soonish.
Jeremey has also been filling in for our friend Glenn and shooting talks at Pivotal Labs while Glenn enjoys his annual August vacation.
We've also been working on some behind the scenes edits for our friends over at Pandora, including a performance/ interview of Amanda Palmer for their Backstage@Pandora series. We'll post that when it's up.
And Rough Life! Are you watching it? You should be. Here's the new one in case you missed it for some reason.
That's right, our team's film Always There won Best Film and Best Actress at the 2012 48 Hour Film Festival in San Francisco.
That is Miranda Ferriss-Jones (THE best actress) and Ben Zweig holding up the Best Film and Best Actress plaques for our film Always There.
Watch it! We won!
Now share it with your friends.
Congrats team STR8.2.DVD!
Ben Youngerman
Miranda Ferriss-Jones
Abby Berendt Lavoi
Jeremey Lavoi
Ben Zweig
Krissy Bailey
Jane Riccobono
The last couple of weeks have been incredible. Without a doubt, we at TeamJaded have had more fun than we could have ever imagined. Working with a fabulous team from the SF Film Society, including Ben Zweig, Linda Butler, Michael Read, Joslyn Thoresen, Joanne Parsont, and too many others to name, we created the daily videos titled "Scoop du Jour." See a handful of the fruits of our labor below. Click the image at the bottom to view ALL the videos! All the videos were shot by Abby Berendt Lavoi, Ben Youngerman, and Jeremey Lavoi, (with a couple of shots by Deniz Demirer) and edited by Ben Zweig. Also thanks to Dalan McNabola for hooking us up.
Check out this talk we worked on a couple of weeks ago for Pandora. It features Geisha J. Williams, Executive Vice President, Electric Operations at PG&E. She was interviewed for the Women in Business series. This job was interesting for us because it came together rather quickly. We found out about it less than an hour before the talk was scheduled to start at Pandora HQ in Oakland. If that wasn't challenge enough, we were still on the road post-SXSW. In fact, we were in Louisiana literally packing our car to head back to San Francisco.
The circumstance really put to the test our claim that we as a company can spring into action anywhere, anytime, and get it done for our clients. We made some calls and Ben Youngerman sprang into action. He swooped in to Pandora literally minutes before the talk started. He then proceeded to knock out a two camera shoot solo, saving the day for all.
We got back to San Fran a few days later and picked up the drive. Then Jeremey cut the piece for our friends on the WIB team. Another good project in the can.
We are keeping busy right now. Our time since SXSW has been ACTION PACKED. We filmed another performance at Pandora with our "best friend" K. Flay. Hopefully that will be up soon. We're also working with the San Francisco International Film Festival to produce daily "scoop" coverage at the fest.  Production for that starts today. Through StoreFront Political Media, we worked on a :30 sec spot for Phil Ting's campaign for California Assembly. And, and, and… Rough Life is in the que. Season 2 starts soon.
Follow us on Twitter: @teamjaded
If you haven't heard, we are premiering Season 2 of It's a Rough Life at SXSW on Monday, March 12. We're throwing the party at the Yellow Jacket Social Club, which just so happens to be partially owned by our great friends Shannon LeBoeuf and Amy Mullins. The party is a happy hour from 4-8pm. Johnny Rough is spinning records. We're going to show the first episode of the new season, play the first season in its entireity, and maybe another special vid. RSVP HERE.
We've got to give a special shout out to Shrewgy at Ace Skateboard Truck Mfg, for hooking us up with trucks to give away. Stunner of the Month is also making an appearance with a grip of new, special stunners. Our friends at SLUG Magazine in Utah came through with boxes of mags for the swag bags as well (Thanks to Angela, Karamea, and Eric).
We also have to thank Abita Brewery for donating beer. They've been super easy to work with, and we're psyched to have them at the party. (Special thanks to Megan for making that happen for us).
The Original Moonshine Whiskey will also be in the house for all those looking to imbibe on some high end spirits. They're free! We made that connection through Sponsorfied. Check it out if you're throwing a party.
Come to our party if you're in Austin! No badges! We want to see you there. Come drink with us, hang with Mr. Roughneck, and watch lots of Rough Life new and old.
We've spent the last couple of weeks using all our spare time to get the party and premiere ready. That included a solid week of reaching out to sponsors. Oh my god, is it hard work to lock down sponsors? Yes. Can we say crickets? Well we rocked it anyway.
Our crazy rush to the finish also included a marathon four day shoot of spinal interviews and pick-ups with the RNCK family.
We couldn't have done it without Mr. Ben Youngerman who not only spent a solid day shooting with us, but donating his 5D for the remainder of the shoots.
Ben is awesome. He'll be at the party as well. Say hi to him and say hi to us. We're editing the episodes and tying up a few loose ends now. Wish us luck. We can't wait to hit the road for ATX! See you there. RSVP.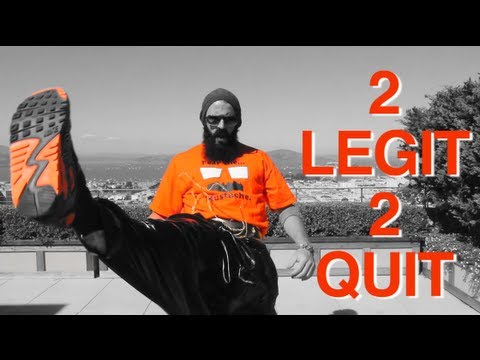 Some of our friends worked on this (Ben and JT). It came out awesome. Fear the mustache.
We spent the weekend shooting interviews with bands and doing concert coverage at the Treasure Island Music Festival for our friends over at Pandora Internet Radio.
Highlights included interviewing the Naked and Famous on their tour bus, and then catching their amazing show from the photo pit right at the stage.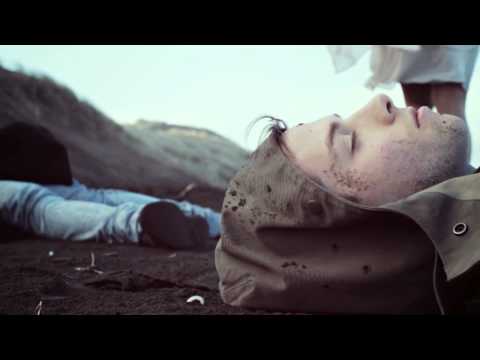 Later on Saturday, we shot an interview with Australia's Cut Copy in their tent backstage. Then it was back to the photo pit to get some coverage of their show. They killed it with their dancey, pop, light show.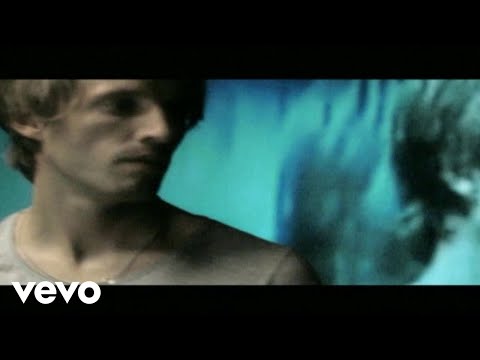 On Sunday we caught up with the Head and the Heart in the Mission District, where we shot an interview with them at the very cool boutique Veracocha. We caught their show at sunset on the island. Watching them rip it up as the sun went down at their backs was the perfect closer for the weekend.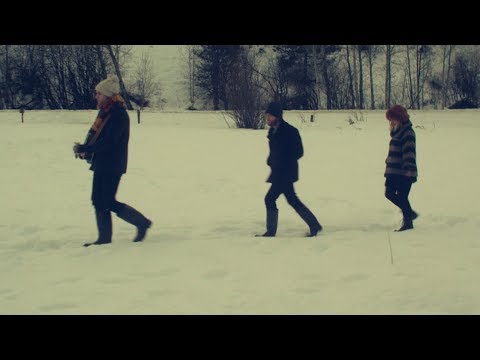 All in all, we had a blast… an exhausting blast, but a blast. Did we mention that Jeremey watched Explosions in the Sky from the Ferris wheel, while getting a closing night shot? Well he did. It was awesome. They were actually on the original interview list, but it didn't work out.
Thanks to our friends at Pandora for including us. Also thanks to Lauretta Molitor and Ben Youngerman for stepping up to help with the coverage. Good times. Enjoy these screens. There will be footage from the weekend up on Pandora soon.