For the third year in a row, TeamJaded and crew joined Pandora at SXSW. As expected, it was a whirlwind. We had a blast capturing live performances at Pandora's live stage, the Discovery Den, as well as by the pool at the Pandora House.
Check out some of our favorites acts.
People Under the Stairs:
Shakey Graves: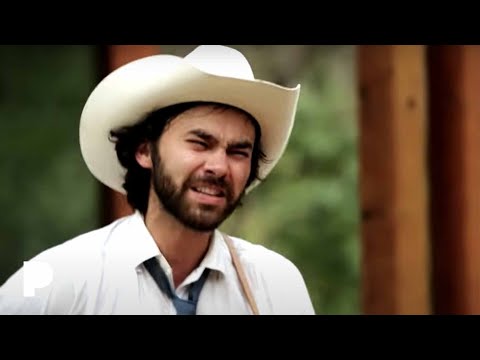 See all the videos on Pandora's YouTube channel.
Austin, TX resident, Austin Kleon wrote a great article about two weeks ago. Yes, it's long– but it's worth reading the whole way through. Not only are there some great tips, antidotes, and words of wisdom, but he's just an overall entertaining writer. Kleon basically runs through 10 things he "wished he'd heard when he was in college." Ditto for us.
There are some great quotes throughout. Here are some of my favorites.
An artist is a collector. Not a hoarder, mind you, there's a difference: hoarders collect indiscriminately, the artist collects selectively. They only collect things that they really love.
There's this very real thing that runs rampant in educated people. It's called imposter syndrome. The clinical definition is a "psychological phenomenon in which people are unable to internalize their accomplishments." It means that you feel like a phony, like you're just winging it, that you really don't have any idea what you're doing.
Kurt Vonnegut said it best: "There's only one rule I know of: goddamn it, you've got to be kind." The golden rule is even more golden in our hyper-connected world.
That whole romantic image of the bohemian artist doing drugs and running around and sleeping with everyone is played out. It's for the superhuman and the people who want to die young.
Also, here's the list breakdown, but I promise you wont get the full effect unless you read the whole shebang.
Steal like an artist.
Don't wait until you know who you are to start making things.
Write the book you want to read.
Use your hands.
Side projects and hobbies are important.
The secret: do good work and put it where people can see it.
Geography is no longer our master.
Be nice. The world is a small town.
Be boring. It's the only way to get work done.
Creativity is subtraction.
Now go follow Austin on Twitter.
Before we left Austin to head back to the Bay, we picked up a few of the things our friend Julie asked us to bring back for her. Shannon (arm above) kept all the food. The bulk of it was swag from sxsw, a couple of inflatable couches, and this pink flamingo:
We tweeted picks of Flamingo's trip across the US. Here's a special one after we had breakfast in Fort Stockton (above).
This is La Posada. We booked it randomly as it was affordable and near Meteor Crater. We had no idea what we had gotten ourselves into.
La Posada is a hotel/ museum of art, artifacts, and just plain weirdness. It's huge.
Many famous people from the 1930′s and 40′s stayed in this once famous hotel. We stayed in the Roy Rogers Room because the Shirley Temple Room was already booked. (Not really, they just gave us the Roy Rogers Room) The hotel closed down around the 50′s and became an office building for a railroad company for decades. Then it sat unused and deteriorated for years. It wasn't until 1997 that some rich guy bought it to help preserve the historical building and help rebuild the town of Winlsow, Arizona. Yes, the one the Eagles sing about standing on a corner and a girl in a flat bed truck.
We weren't suppose to take pictures of the art. Oops.
It's pretty good stuff though, so if you like it, check out Tina Mion. She's quite versatile, political, and tons of her work was displayed throughout La Posada.
Outside of La Posada there were some donkeys…
… and a camel which became friends with Flamingo.
Then… we went to…
This meteor (well, this is part of the mostly incinerated meteor)…
… created this:
It's really, really, really, big.
Abby had fun.
See, she's smiling.
Jeremey enjoyed the view.
It was incredibly windy. They canceled all the walking tours because they didn't want the wind to knock anyone down into the massive hole.
Flamingo did not enter the crater.
We did not eat this. But Denny's sure knows what Americans like. Bacon + Ice Cream = America.
The trip back was amazing. Good weather, beautiful scenery. Austin to the Bay, it was a great March 2011.