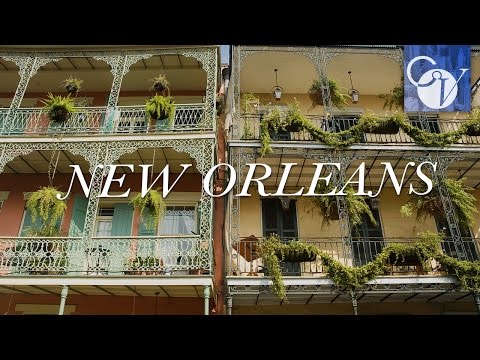 We produced this video for Discovery Digital's new Seeker Network.
Seeker Stories takes a deep look at some of the world's most unique individuals, places, and cultures. These short documentaries set out to expand our perspective and transform our understanding of the world.

VIDEO DESCRIPTION:
NOLA, Nawlins, The Big Easy. Whatever the nickname, the city of New Orleans has something magical to it. A melting pot of cultures and traditions that blend so effortlessly, it's hard not to fall in love with the people, music and food.

"New Orleans makes it possible to go to Europe without ever leaving the United States." – Franklin D. Roosevelt
We had a TON of fun making this video. We also had some challenges. Time and budget were limited. We wanted to make a non-Mardi Gras centric piece and we were filming during Mardi Gras. And New Orleans happened to be undergoing an incredible cold snap at the time, we're talking humid in the low 30′s. We made it all work, and used the project as a chance to explore the City with our two Sony A7s cameras, and a couple of Blackmagic Pocket Cinema Cameras. It was a great way to slow down and really take notice of elements of the city that are truly unique like the colorful shotgun homes.
We'll write more about working with that combination of cameras in a later post. This was our first big project where no Canon cameras were employed, so that's a bit of a milestone for JADED.
We'd also like to officially announce on the blog, by way of this video that JADED is now operational in San Francisco and New Orleans. We will be making strides over the next few months to set up a functioning New Orleans branch of the company.  We will still be working out of San Francisco as well and servicing our wonderful clients there. Exciting times to come!