After a number of low light shoots and getting tired of reaching the exposure limit of our Canon DSLRs, we picked up a couple Sony A7s cameras. We heard they had pretty good low light performance. When it came time to try them out, we were really exited about their flexibility. Stay tuned for our next video featuring these cool new cameras. Until then, check out this video shot with no light, but that from the moon.
Ian Ruhter had a dream to build a giant camera out of a delivery truck and take pictures across America. When he landed in Yosemite, it was a complete disaster. After taking time to regroup, Ian heads back to Yosemite to rebuild his dream.
Learn more about Ian at http://www.ianruhter.com
It's DocDay Wednesday and we have the story of a TV journalist who lost it all. Here's his story of going from a high-paying job to sleeping on a bench.
Ed Mitchell is a former Reuters, BBC and ITN TV journalist who filed for bankruptcy and lost everything in 2007. Making the News reflects on a period of life when Ed was homeless, living on Brighton's seafront.
For the third year in a row, TeamJaded and crew joined Pandora at SXSW. As expected, it was a whirlwind. We had a blast capturing live performances at Pandora's live stage, the Discovery Den, as well as by the pool at the Pandora House.
Check out some of our favorites acts.
People Under the Stairs:
Shakey Graves: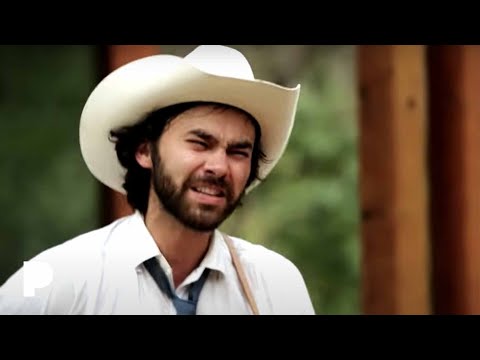 See all the videos on Pandora's YouTube channel.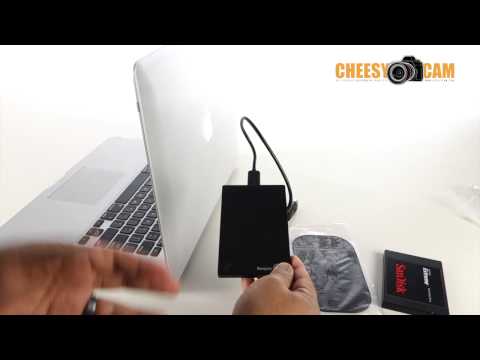 Happy DIY Friday!
This is great for anyone using lightweight, bus-powered external hard drives and who are on the run. We use the Atomos Ninja with our DSLR which has a SSD for storage. Now when we are at the coffee shop, we don't have to worry as much about it accidentally getting knocked off the table and becoming unplugged.
Buy a $0.99 dash pad here.
On a whim, we submitted our webseries, "It's a Rough Life" into the New York Television Festival's History Unscripted Development Pipeline contest. They were searching for unscripted treatments about  a charismatic male character who lives in a surprising world and has fresh points of view. Sounds like Johnny Roughneck to us… The lucky winner gets the chance to develop their entry into a network pilot and also receives a $10,000 cash prize.
To our excitement, we are semi-finalists! And our fingers are crossed.
Want to know more about the show? Wanna see what the big deal is? Check out this sizzle reel to get the rundown on everything "Rough Life".
You can watch all the episodes here.
We're proud to be in the running with our fellow semi-finalists [listed here below]  –  may the best pitch win!
Antique Garage: Created by Michael Kasino – New York, NY
Blood Brothers: Created by Will Cunningham and the White Plains Rugby Club – New York, NY
Cleveland Art: Created by Jeannine Denholm – Cleveland, OH
Crash Junkies: Created by Steve Garrett and Jeff Steinborn – Nashville, TN
The Full Monte: Created by Steven Matty – New York, NY
Hackers Created by Sean Skelton and Manny Kivowitz – New York, NY
Harlistas: Latino Rider Journeys: Created by Alfredo De Villa – Brooklyn, NY
Heli Hog Hunters: Created by Bil Arscott – Dallas, TX
Larson Legacy: Created by Jenn Larson – Mora, MN
Reenactors: Created by Angela Harrer and Andrew Eldridge – Newton, MA
Rocky Mountain Cowboys: Created by Nathan Stoll – Creede, CO and New York, NY
Sap Wars: Created by Hilary Weisman Graham and George Cilley – Francestown, NH
The Wise Guy Singer: Created by Sal Manzo and Aaron Weiss – New York, NY
Wreck Hunters: Created by Gary Simson and Andrew Giacometti- Los Angeles, CA
Sometimes it's hard to explain the complexity and power of editing stories. However, this video does a lovely job.
It was another fabulous year at SXSW! We always have such a great time and this year was no exception.
Dan Ghar, Fhay Arceo, Ben Youngerman, Mike Farley, Peter Stoddard, along with us (Jeremey Lavoi and Abby Berendt Lavoi), and others were among the "dream team" that created these amazing videos.
We at TeamJaded shot everyday and crafted/edited several of the spots. Some of the highlights include Hanni el Khatib, Billy Bragg, Allen Stone, Josh Ritter, Field Report, Hopsin… the list goes on…
Check out one of our favorites, Bowling with Hanni El Khatib: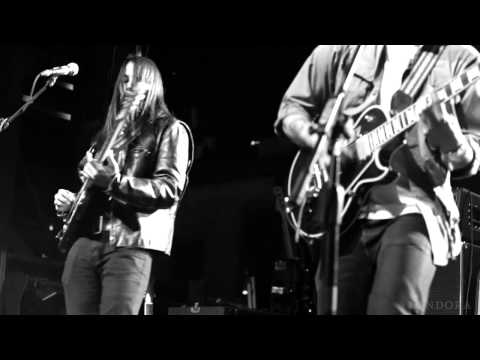 Here are all the spots (but FYI, this link doesn't last forever… so if it's not there anymore, check out Pandora's YouTube)
It's been a while since we've updated the TeamJaded blog. We've got so many projects in the works, 2013 is shaping up to be a fabulous year. Most recently we wrapped up shooting on location in Austin for Pandora's South by Southwest four-day showcase. Interviews, performances, and verite style doc shooting/ producing. Tons of fun.
We'll post more on that later, but first we want to announce the launch of a video series we did for Google. Officially located here: Google Webmasters Help for Hacked Sites.
It's a 14 video series to help webmasters regain control of their website if they've been compromised by malicious content such as malware, spam, and phishing.
You can read a few articles about the video series from:
Google also posted a few notices across their platforms. You can check that out here:
It was such a pleasure to work with Maile Ohye, Google's Developer Programs Tech Lead. We're psyched on how they turned out and give props to our fabulous animator, Timothy Palmer as well as Danny Skarka at MediaOne.
Here's the overview video: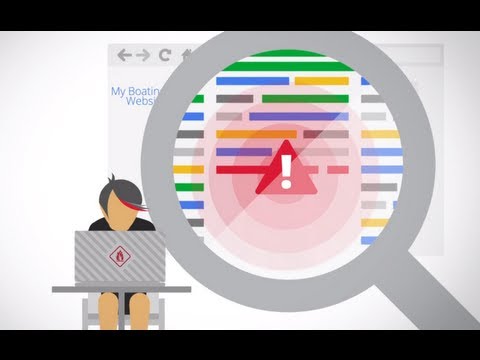 We're going to get some education on today's Monday Inspiration with Bill Nye. The science guy breaks down climate change. Learn more here.