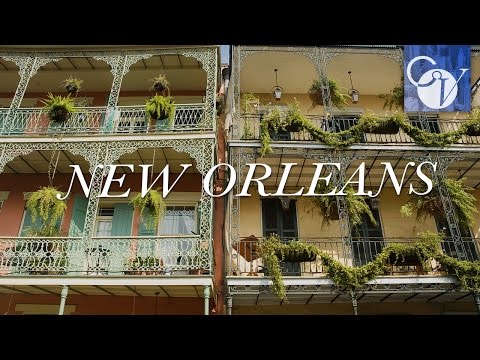 We produced this video for Discovery Digital's new Seeker Network.
Seeker Stories takes a deep look at some of the world's most unique individuals, places, and cultures. These short documentaries set out to expand our perspective and transform our understanding of the world.

VIDEO DESCRIPTION:
NOLA, Nawlins, The Big Easy. Whatever the nickname, the city of New Orleans has something magical to it. A melting pot of cultures and traditions that blend so effortlessly, it's hard not to fall in love with the people, music and food.

"New Orleans makes it possible to go to Europe without ever leaving the United States." – Franklin D. Roosevelt
We had a TON of fun making this video. We also had some challenges. Time and budget were limited. We wanted to make a non-Mardi Gras centric piece and we were filming during Mardi Gras. And New Orleans happened to be undergoing an incredible cold snap at the time, we're talking humid in the low 30′s. We made it all work, and used the project as a chance to explore the City with our two Sony A7s cameras, and a couple of Blackmagic Pocket Cinema Cameras. It was a great way to slow down and really take notice of elements of the city that are truly unique like the colorful shotgun homes.
We'll write more about working with that combination of cameras in a later post. This was our first big project where no Canon cameras were employed, so that's a bit of a milestone for JADED.
We'd also like to officially announce on the blog, by way of this video that JADED is now operational in San Francisco and New Orleans. We will be making strides over the next few months to set up a functioning New Orleans branch of the company.  We will still be working out of San Francisco as well and servicing our wonderful clients there. Exciting times to come!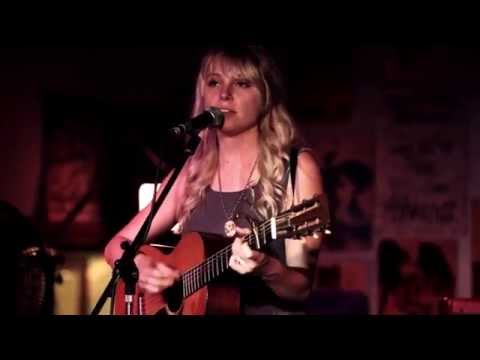 We are excited to announce that our friends, Feufollet have premiered the new music video that we produced for them and their new song Red Light on the CMT website:
Louisiana's Feufollet (which means "crazy fire" or "will-o'-the-wisp" in French) capture the timeless fun of a Cajun barn dance in their new video for "Red Light."

The colorful song comes off their new album, Two Universes, out March 24, while its video was recorded at a Californian concert in May 2014. It goes to show that the universe of Cajun fans extends well beyond traditional Cajun country.
Feufollet is pushing the boundaries of what cajun music is, and we couldn't be more excited for them!
If you're wondering why we're making music videos for Cajun bands, then have no fear… we are going to tell you. This video was produced from a live show Feufollet played in Berkeley at Ashkenaz, the world music venue last year. We covered the event (as well as another SF show two days later) as part of a feature length documentary project that we are working on.
We are producing a film showcasing dynamic, young, Creole, and Cajun musicians that are pushing the boundaries of traditional Louisiana French Music.
If you aren't familiar with Louisiana French Music then here is some more background in the form of our working treatment.
Cajun Music, Zydeco Music; Louisiana French Music is a true American art form. It comes from one of the oldest American cultural fusions; French, African, Acadian, Spanish, Native American, German, and Irish in the broiling swamps of colonial Louisiana during the 1700's. Since its first major recordings in the 1930's, Louisiana French Music, and the Creole and Cajun musicians that play it, have had an outsized impact on American pop music influencing musicians like Hank Williams, Paul Simon, John Fogerty and many more. Popular music has influenced Louisiana French Music as well. Now, a new generation of artists are pushing the boundaries of that music. Rather than assimilating to popular genres like Country, Hip Hop, Soul, or even Rock, they are blending those genres with the traditional music. In doing so, they are bringing new fans to both Cajun and Zydeco while sustaining the French Louisiana culture for another generation. This new mixing is part of a larger trend of cultural fusion that started those three hundred years ago deep in bayou country, but that fusion has not always been seamless. The trials of slavery, colonialism, wars, racism, americanization, poverty, and isolation have shaped this culture for generations. The currents of globalism continue to shape it by bringing in fresh influences, yet the core of its identity sustains. This music is about fun, family, food, and dancing. It's about the joy of community, and the celebration of life above all. This film will celebrate the strong, ethnically diverse culture of Southern Louisiana and the deep history that gave birth to it. In doing so we will expose new audiences to an important American subculture in its most current incarnation, a community that should be taken seriously for its contributions to modern music. This film is being made to showcase the young luminaries of Cajun and Zydeco.
We are excited about this project. The name of the project was La La Music, which is a reference to what the music was called at the turn of the last century. We're shopping for a new name now, we want something more current. We've also been in the planning/ prepro stage for a little while now. The shoot with Feufollet last year happened at the very beginning of that process. They were in the Bay Area, and we thought we just had to take at advantage of one of the key artists we wanted to feature being in right in our SF backyard. So we did. Expect more content from those shoots as we roll out teasers later this year. In the meantime we are finally approaching the stage where we can start confirming more artists to be a part of this project and get the PRODUCTION rolling!
Congrats to Feufollet. Go buy their new album (Available March 24, 2015). Look out for more info on our project soon.
PRODUCTION CREDITS:
Producer / Director: Abby Berendt Lavoi & Jeremey Lavoi
Cameras: Jeremey Lavoi, Abby Berendt Lavoi, Ben Youngerman, Danny DeBonis, TJ Walkup
Sound: Stephen Thorpe, Noa Bourke
Final Sound Mix: Chris Stafford
We've been working with Google through our pals at Media One for a few years now, but we rarely post the Talks@Google that we produce there semi-regularly. Here's a few talks we've done in the that past couple of months.
Patton Oswalt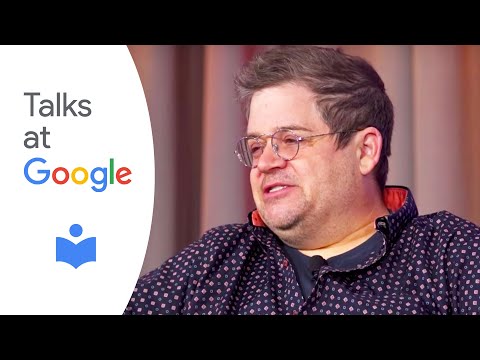 Boxtrolls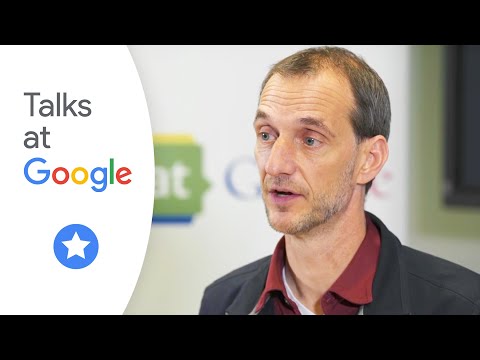 Amanda Palmer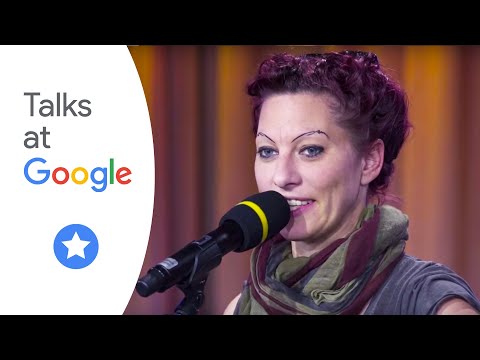 David Peterson on Dothraki (Game of Thrones)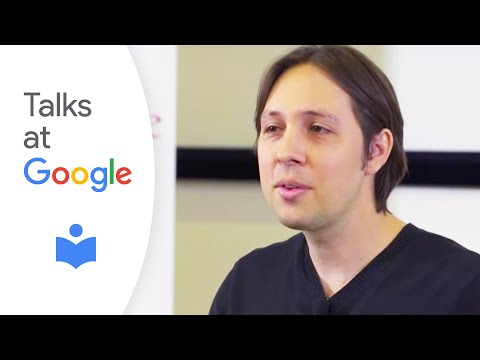 Several of these were shot on Sony A7S cameras, which is a departure from the Canon DSLR set-up that has been our standard since we started working with Google. With the Google Talks we're always shifting rooms from one shoot to the next, with minimal setup time for bringing in lights. Therefore it's important to keep a light footprint and have versatile gear. The Sony A7S, with it's low light capabilities and paired with an Atomos Shogun for 4K on the master shot, has been a great improvement to our workflow.
After a number of low light shoots and getting tired of reaching the exposure limit of our Canon DSLRs, we picked up a couple Sony A7s cameras. We heard they had pretty good low light performance. When it came time to try them out, we were really exited about their flexibility. Stay tuned for our next video featuring these cool new cameras. Until then, check out this video shot with no light, but that from the moon.
Ian Ruhter had a dream to build a giant camera out of a delivery truck and take pictures across America. When he landed in Yosemite, it was a complete disaster. After taking time to regroup, Ian heads back to Yosemite to rebuild his dream.
Learn more about Ian at http://www.ianruhter.com
It's DocDay Wednesday and we have the story of a TV journalist who lost it all. Here's his story of going from a high-paying job to sleeping on a bench.
Ed Mitchell is a former Reuters, BBC and ITN TV journalist who filed for bankruptcy and lost everything in 2007. Making the News reflects on a period of life when Ed was homeless, living on Brighton's seafront.
For the third year in a row, TeamJaded and crew joined Pandora at SXSW. As expected, it was a whirlwind. We had a blast capturing live performances at Pandora's live stage, the Discovery Den, as well as by the pool at the Pandora House.
Check out some of our favorites acts.
People Under the Stairs:
Shakey Graves: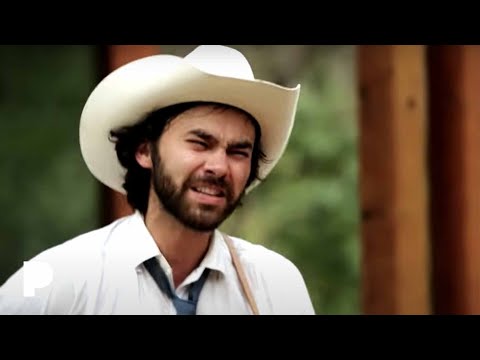 See all the videos on Pandora's YouTube channel.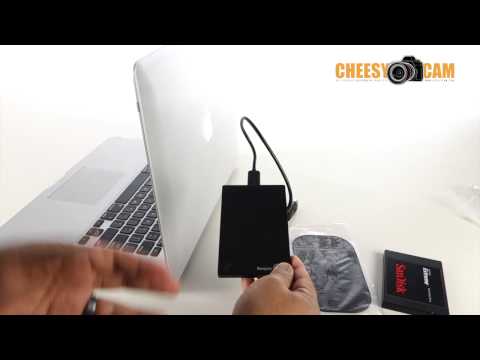 Happy DIY Friday!
This is great for anyone using lightweight, bus-powered external hard drives and who are on the run. We use the Atomos Ninja with our DSLR which has a SSD for storage. Now when we are at the coffee shop, we don't have to worry as much about it accidentally getting knocked off the table and becoming unplugged.
Buy a $0.99 dash pad here.
On a whim, we submitted our webseries, "It's a Rough Life" into the New York Television Festival's History Unscripted Development Pipeline contest. They were searching for unscripted treatments about  a charismatic male character who lives in a surprising world and has fresh points of view. Sounds like Johnny Roughneck to us… The lucky winner gets the chance to develop their entry into a network pilot and also receives a $10,000 cash prize.
To our excitement, we are semi-finalists! And our fingers are crossed.
Want to know more about the show? Wanna see what the big deal is? Check out this sizzle reel to get the rundown on everything "Rough Life".
You can watch all the episodes here.
We're proud to be in the running with our fellow semi-finalists [listed here below]  –  may the best pitch win!
Antique Garage: Created by Michael Kasino – New York, NY
Blood Brothers: Created by Will Cunningham and the White Plains Rugby Club – New York, NY
Cleveland Art: Created by Jeannine Denholm – Cleveland, OH
Crash Junkies: Created by Steve Garrett and Jeff Steinborn – Nashville, TN
The Full Monte: Created by Steven Matty – New York, NY
Hackers Created by Sean Skelton and Manny Kivowitz – New York, NY
Harlistas: Latino Rider Journeys: Created by Alfredo De Villa – Brooklyn, NY
Heli Hog Hunters: Created by Bil Arscott – Dallas, TX
Larson Legacy: Created by Jenn Larson – Mora, MN
Reenactors: Created by Angela Harrer and Andrew Eldridge – Newton, MA
Rocky Mountain Cowboys: Created by Nathan Stoll – Creede, CO and New York, NY
Sap Wars: Created by Hilary Weisman Graham and George Cilley – Francestown, NH
The Wise Guy Singer: Created by Sal Manzo and Aaron Weiss – New York, NY
Wreck Hunters: Created by Gary Simson and Andrew Giacometti- Los Angeles, CA
Sometimes it's hard to explain the complexity and power of editing stories. However, this video does a lovely job.