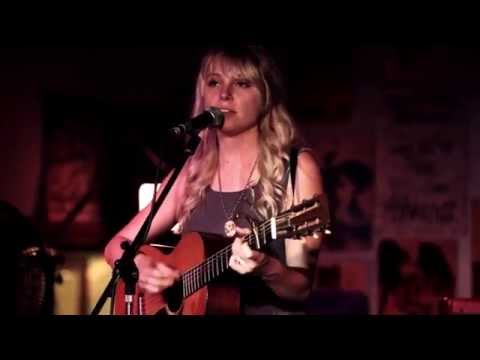 We are excited to announce that our friends, Feufollet have premiered the new music video that we produced for them and their new song Red Light on the CMT website:
Louisiana's Feufollet (which means "crazy fire" or "will-o'-the-wisp" in French) capture the timeless fun of a Cajun barn dance in their new video for "Red Light."

The colorful song comes off their new album, Two Universes, out March 24, while its video was recorded at a Californian concert in May 2014. It goes to show that the universe of Cajun fans extends well beyond traditional Cajun country.
Feufollet is pushing the boundaries of what cajun music is, and we couldn't be more excited for them!
If you're wondering why we're making music videos for Cajun bands, then have no fear… we are going to tell you. This video was produced from a live show Feufollet played in Berkeley at Ashkenaz, the world music venue last year. We covered the event (as well as another SF show two days later) as part of a feature length documentary project that we are working on.
We are producing a film showcasing dynamic, young, Creole, and Cajun musicians that are pushing the boundaries of traditional Louisiana French Music.
If you aren't familiar with Louisiana French Music then here is some more background in the form of our working treatment.
Cajun Music, Zydeco Music; Louisiana French Music is a true American art form. It comes from one of the oldest American cultural fusions; French, African, Acadian, Spanish, Native American, German, and Irish in the broiling swamps of colonial Louisiana during the 1700's. Since its first major recordings in the 1930's, Louisiana French Music, and the Creole and Cajun musicians that play it, have had an outsized impact on American pop music influencing musicians like Hank Williams, Paul Simon, John Fogerty and many more. Popular music has influenced Louisiana French Music as well. Now, a new generation of artists are pushing the boundaries of that music. Rather than assimilating to popular genres like Country, Hip Hop, Soul, or even Rock, they are blending those genres with the traditional music. In doing so, they are bringing new fans to both Cajun and Zydeco while sustaining the French Louisiana culture for another generation. This new mixing is part of a larger trend of cultural fusion that started those three hundred years ago deep in bayou country, but that fusion has not always been seamless. The trials of slavery, colonialism, wars, racism, americanization, poverty, and isolation have shaped this culture for generations. The currents of globalism continue to shape it by bringing in fresh influences, yet the core of its identity sustains. This music is about fun, family, food, and dancing. It's about the joy of community, and the celebration of life above all. This film will celebrate the strong, ethnically diverse culture of Southern Louisiana and the deep history that gave birth to it. In doing so we will expose new audiences to an important American subculture in its most current incarnation, a community that should be taken seriously for its contributions to modern music. This film is being made to showcase the young luminaries of Cajun and Zydeco.
We are excited about this project. The name of the project was La La Music, which is a reference to what the music was called at the turn of the last century. We're shopping for a new name now, we want something more current. We've also been in the planning/ prepro stage for a little while now. The shoot with Feufollet last year happened at the very beginning of that process. They were in the Bay Area, and we thought we just had to take at advantage of one of the key artists we wanted to feature being in right in our SF backyard. So we did. Expect more content from those shoots as we roll out teasers later this year. In the meantime we are finally approaching the stage where we can start confirming more artists to be a part of this project and get the PRODUCTION rolling!
Congrats to Feufollet. Go buy their new album (Available March 24, 2015). Look out for more info on our project soon.
PRODUCTION CREDITS:
Producer / Director: Abby Berendt Lavoi & Jeremey Lavoi
Cameras: Jeremey Lavoi, Abby Berendt Lavoi, Ben Youngerman, Danny DeBonis, TJ Walkup
Sound: Stephen Thorpe, Noa Bourke
Final Sound Mix: Chris Stafford