June 30, 2011

Posted by: admin

No Comments

apple offers refunds for final cut x, Everything just changed in post, FCP X FAQ, Final Cut X, Final Cut X Parody Ad, Final Cut X Parody videos, Final Cut X petition, Final Cut X Social Network, Final Cut X Social Network treatment, Rob Brinkmann, Shake, Videoguys Avid and Adobe cross grade for Final Cut Pro users, X is Not a Professional Application petition
We want to stop writing about Final Cut X, but the funny videos just keep coming. Check out the Social Network treatment (cut on Premiere 5.5):
And the Apple Ad parody: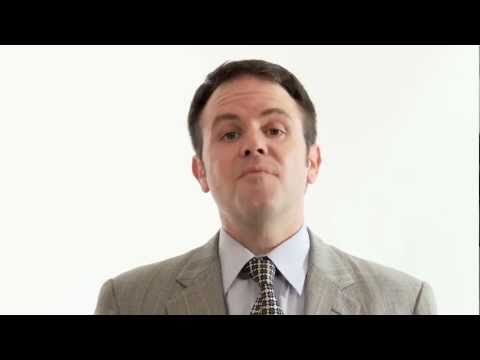 What's clear is that Apple has completely botched the launch of this completely new editing software. And of all the people to screw with… video editors? Expect a lot more videos and a lot more internet forum flaming. In the meantime there is a petition going around asking Apple to reinstate support for Final Cut 7 because X is Not a Professional Application.
To Apple, Inc.

We, both the editors and affected filmmakers who rely on Final Cut Pro as a crucial business tool, do so in the same way Photoshop, Maya, Pro Tools, and other industry-standard applications are relied on by leading post-production environments. Many have invested hundreds of thousands (some even millions) of dollars in creating Final Cut Pro based companies. These are now threatened by a "prosumer-grade" product upgrade of Final Cut Pro 7 titled "Final Cut Pro X," and will likely put several of these companies out of business. The costly process of migrating studio hardware and software is a major burden, especially on studios that have made recent upgrades to support Final Cut Pro. If many had known of the Final Cut Pro X release prior to investing in expensive hardware and software licenses, most, if not all, would have sought alternative solutions.

A large corporation such as Apple, Inc. should not make "revolutionary" paradigm-shifting changes to software which can be referred to as "industry-standard". This is unfair to workers who rely on Final Cut Pro as a business tool and will devastate the Final Cut Pro community. Many editors have relied on the software since its first release and supported Apple through both the hard and easy times. Apple Inc. now has over $75 billion in assets and does not need to risk the livelihoods of its professional customers by silently discontinuing "Final Cut Pro" instead of selling it to a company willing to support working film, tv, and advertising industry professionals.

We, the Final Cut Pro community, hereby request that:

1. Final Cut Studio 3 is immediately reinstated, supported, and referred to as Apple's "professional grade" editing application.
2. Final Cut Pro is restored under a new name with the functionality and user interface of Final Cut Pro 7.
3. Final Cut Pro X is to be considered part of the iMovie family or labeled a "prosumer" product.

OR,

1. The source code to Final Cut Pro 7 is auctioned or sold to a third-party by January 1, 2012.

Sincerely,
As of the time of this writing the petition was nearing 4,000 signatures (edit: over 6,000 at the time of posting).  CNN money framed their commentary about the petition by suggesting that it might be setting Apple up for a lawsuit because of the damage done to businesses that are heavily invested in Final Cut Pro workflows.
Things are getting interesting.
Edit: 06/30/11
Sometimes we write blogs a couple of days in advance, and in this case the story developed. The petition hit world wide recognition, Apple started issuing refunds for FCP X, and then released an FAQ to ease everyone's minds. Unfortunately, it only incensed the angry masses. The gist of it was, Apple isn't going to offer FCP 7 import capabilities. Most of the supposed missing features are either still in the App (just really hard to get to) or they're "coming soon" (which is a great answer for a professional workflow). To add insult to injury, many of the crucial features will be coming via third party plug-ins (read for more money) and since Apple "has not yet made the API available" who knows when that's going to happen. In other news, Videoguys is offering an Adobe CS5.5 + Avid Media Composer 5.5 cross grade for Final Cut users for under $2000. Yeah, both suites. It's available through the July 4th weekend.
There is also a great article going around by a former member of the Shake development team regarding how Apple views professional apps. Definitely recommended reading.