On November 11th we had the honor of covering the Redford Center's annual Art of Activism Event at the Sundance Kabuki Cinema in San Francisco. This years guest of honor was Newark, New Jersey Mayor Cory Booker. You might be familiar with Mayor Booker from his many television appearances, or from the excellent documentary film Street Fight. (If you haven't seen that film, definitely check it out.)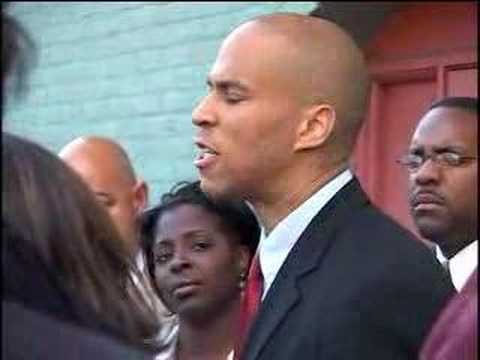 The video posted above is Mayor Bookers talk, moderated by Lee Bycel in it's entirety. Give it a listen. Here's the description from Redford Center's Vimeo page:
"The Redford Center's November 2010 Art of Activism program featured Newark, New Jersey Mayor, and star of the Emmy-nominated TV show Brick City, Cory Booker. One of four shorts from his interview with Executive Director Lee Bycel, Cory discusses why crazy people sometimes make the best leaders."
Look out for more excerpts from the night in the next few days.
Credits:
Producer/ Director: Jeremey Lavoi
Camera: Abby Berendt Lavoi, Whit Scott, Ben Youngerman
Production Tech: Cory Boldt
Audio Engineer: Jeffrey Kane
Production Assistant: Angelo Hjelm